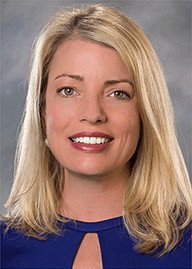 Amy Collignon Gunn, attorney at The Simon Law Firm, P.C., will be speaking on the topic of personal injury at a two-day National Business Institute (NBI) seminar, which begins June 29. The comprehensive seminar will provide information on the essentials of either starting or refreshing a personal injury practice, as well as give attendees an in-depth course on liens, damages, medical records, and other important topics.
The basic-to-intermediate level seminar is intended for attorneys, though insurance professionals and paralegals could also benefit from it. The seminar will also review:
The basics of economic damages
Current case law, trends, and developments in personal injury
First-party and third-party insurance coverage
Negotiation tactics used by plaintiff and defense attorneys
Additionally, a crash course on personal injury trials will be given, from opening to closing statements.
To register, visit www.nbi-sems.com. To inquire further about the NBI Personal Injury From A to Z seminar, call (800) 930-6182.
Amy is committed to advocating for clients and their families in the aftermath of suffering from the careless or reckless actions of doctors, hospitals, or corporations. She understands that, as a lawyer, she is also a counselor, and takes that aspect of her job very seriously, dedicating time to listen to her client's cases and concerns. Amy takes pride in guiding individuals through complex litigation and legal proceedings, always striving to reach a resolution that resolves their case in a way that paves a path forward for them as they move on with their lives.
The Simon Law Firm, P.C. was founded in 2000 and has since earned over $1 billion in verdicts and settlements. Our firm is big enough to handle complicated cases, but small enough to provide the personal, efficient, and effective legal representation every client deserves.
To learn more about what our law firm can do for you, call us at (314) 241-2929.