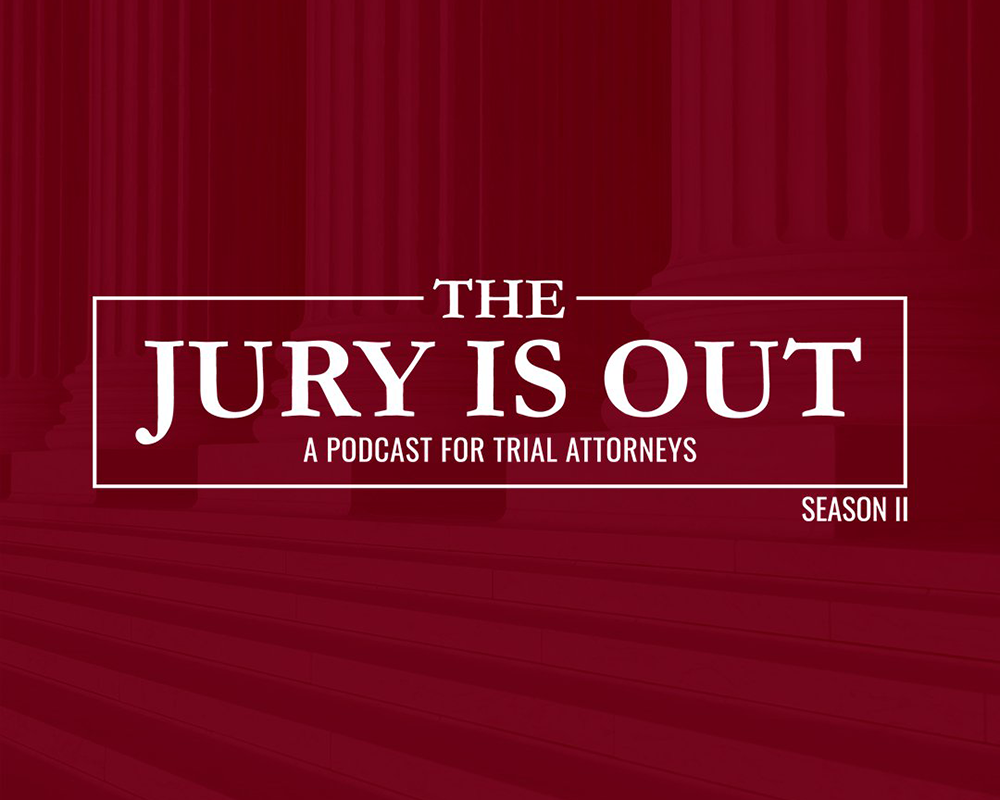 Great attorneys never stop learning.
Welcome to Season Two of The Jury is Out
The Jury is Out offers insight, experience and mentorship to trial attorneys who want to better serve their clients and improve their practice. Hosted by John Simon, Member of the International Academy of Trial Lawyers and Founder of the Simon Law Firm, Tim Cronin, Attorney at the Simon Law Firm, and St. Louis attorney Erich Vieth, named one of the Top 30 Appellate Attorneys in Missouri in 2021, The Jury is Out focuses on client relations, trial skills and firm management. Nationally recognized guests add depth and vision to the lively and inspiring discussion.
Recognized by the National Law Journal as one of the winningest law firms in America, The Simon Law Firm has obtained more than $1 billion in verdicts and settlements in medical malpractice, personal injury and corporate law since the firm's founding in 2000. The Jury Is Out is a production of The Simon Law Firm.
Contact John and Erich at comments@thejuryisout.law.