St. Louis Environmental Lawyers
Pursuing Toxic Tort & Class Action Lawsuits in Missouri & Nationwide
At The Simon Law Firm, P.C., we represent people hurt by environmental hazards. Our environmental law and landfill litigation practice group is headed locally in St. Louis, however, we partner with environmental lawyers from around the country and work as a team to give our clients the best representation possible. We are currently in litigation in hundreds of cases against the producers of odor nuisances, as well as companies and landfill owners that used illegal or dangerous methods to dispose of hazardous waste.
Types of Environmental Law Cases We Handle
Air Contamination – If facilities such as landfills are releasing noxious gases into the air, you may be able to recover financial compensation. These gases can cause serious physical reactions including nosebleeds, insomnia, sinus infections, pneumonia, headaches, nausea, and even difficulty breathing. The effects of airborne contaminates is especially pronounced in the young and the elderly. In addition to the health risks posed, air contaminants can do damage to structures, decrease land value, and possibly become a soil contaminate. Fallout from such contamination can often be very difficult to remove, resulting in constant exposure.
Land Contamination – Spills of gasoline or petroleum from underground pipelines and storage tanks, even from decades ago, can forever contaminate land. Compounds such as benzene, toluene, ethylbenzene, xylene, and methyl tertiary-butyl ether (MTBE) from petroleum products frequently sit unnoticed underground, exposing several generations to toxic exposure quietly and without warning. The foremost concern is the risk of groundwater contamination, resulting in people unknowingly using water tainted with carcinogens for drinking, cooking, bathing, and washing. In addition, the contamination of land can cause land value to plummet.
Odor Nuisance – The gases released from facilities such as landfills and livestock facilities are not only dangerous to your health, but they can also cause an unbearable stench. If the odor is making it so that you can no longer go outside and enjoy your premises, our law firm can help.
Illness from Nearby Toxic Landfills – Is a landfill located near your home causing you to suffer from a serious illness? If so, get our firm involved. No matter whether you are suffering from exposure to toxins, water that has been contaminated, or even contaminated soil, we can help protect your rights.
Landfill & Composting Facility Litigation – Living near landfills and composting facilities can be not only inconvenient, but unbearable—and even dangerous to your health. If you are suffering and feel like operators and regulatory bodies are not paying attention, give our environmental lawyers a call.
Water Contamination – When water becomes contaminated, the results are catastrophic. Ingesting such water can make you ill with symptoms ranging from mild nausea to severe gastrointestinal problems. If a toxic landfill has caused your water to become contaminated, we can help you.
Pesticides & Herbicides – Environmental harm can come from the use of pesticides and herbicides. Companies may fail to disclose what it knows about the product, instead marketing the pesticide or herbicide as environmentally friendly and safe for use in residential areas and commercially-owned land. These chemicals can cause damage to nearby trees, and run-offs from pesticides and herbicides can affect the water supply, posing health risks for humans.
If your air, land, or water is contaminated from environmental noxious discharges or unsafe landfills, take action and contact us to learn about your litigation options. There is no charge or obligation to review your case.
Class Action Claims for Communities Nationwide
Unfortunately, pollution is not static and can easily work its way into homes and workplaces. Families and employees are often unknowingly exposed daily to contaminants which are known to cause leukemia, respiratory illness, and cancer—often years after the initial exposure. To make matters worse, companies frequently do not warn people who are at risk of exposure.
Our seasoned class action litigators are committed to helping neighborhoods and communities with environmental claims. Our experience with class action claims includes hundreds of cases represented on behalf of thousands of clients. We have brought meaningful change to whole communities, providing them with the financial resources and support to build better lives.
Our environmental claims record includes cases like:
Representing homeowners against a local pipeline for severe contamination 25 years after a petroleum spill
Advocating for Florida residents near a landfill that caused nausea and respiratory problems
Representing communities whose trees have been killed by DuPont's Imprelis herbicide
Fighting for residents living near odor or noise nuisances like pig farms or landfills
Through our work, hundreds of people received the financial and legal support to have their land restored or sold at the market value it would have had without environmental damage. Class actions provide a way for the whole affected community to benefit from litigation while diffusing the cost of a complex trial. Our firm is committed to working with you and your neighbors in order to pursue justice no matter your financial situation, so speak with us today in a free legal consultation.
contact us about your case
Our mission is to provide the highest-quality legal services with integrity, professionalism and respect for our clients.
We handle our cases on a contingency fee basis, so you don't pay unless we recover for your case.
We have been named on of thee "winningest firms" in the U.S. by The National Law Journal.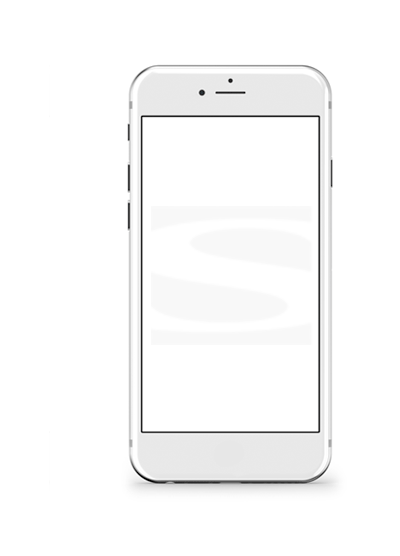 Schedule Your Free Consultation:
If you would like to discuss your specific situation with an experienced injury lawyer whom you can trust, do not hesitate to contact The Simon Law Firm, P.C. as soon as possible. We have a track record of handling complex, high-stakes cases for clients all over the country, with a long history of success. If you would like to work with our team of dedicated attorneys, we encourage you to get in touch with us today. We offer completely free consultations online and over the phone.
contact us about your case
Please note that until we have entered into a written representation agreement with you, no attorney-client relationship is established. We will nonetheless keep all information you send us confidential.
Meet our Dedicated Team of Attorneys
When you are in need of qualified and reliable guidance, you know where to turn.
The Simon Law Firm, P.C. is ready to listen to your story and review the complex aspects of your case.
Our mission is to provide the highest-quality legal services with
integrity, professionalism, and respect for our clients.
Contact Our Firm Today
The Simon Law Firm, P.C. has the resources and expertise to handle your case without sacrificing the personalized counsel and support you deserve.
contact us