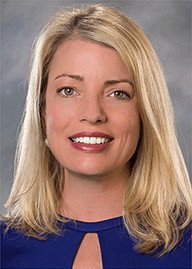 Our firm, The Simon Law Firm, P.C., is excited to announce our very own Attorney Amy Collignon Gunn has been appointed as a member of the Missouri Supreme Court Civil Rules Committee. This notable accomplishment is indicative of Amy's sincere dedication to excellence, as well as her commitment to upholding high standards in the legal realm. Those selected as committee members are appointed by the Chief Justice of the Missouri Supreme Court for a six-year term.
Being a part of this prestigious and established committee means making a difference in the legal world. The committee completes important work, including civil rule changes and proposed amendments while focusing on public consideration, research and more.
Our team at The Simon Law Firm, P.C. is honored to work alongside someone as highly-accomplished as Amy, and we look forward to her achievements for the years to come. She will undoubtedly play an invaluable role during her time on the Missouri Supreme Court Civil Rules Committee, and the general public only stands to benefit.
Contact Our Skilled & Experienced St. Louis Personal Injury Attorneys Today
If you or a loved one has been injured at the hands of another, our team of St. Louis personal injury lawyers at The Simon Law Firm, P.C. want to help. We are comprised of an unparalleled legal team, one you can rely on to hold responsible parties accountable for their negligence or misconduct. Allow us to be there for you in your time of night be enlisting our counsel, care, and representation today.
If you are interested in speaking to a trusted member of our firm, please don't hesitate to contact us by calling (314) 241-2929 at your earliest convenience.