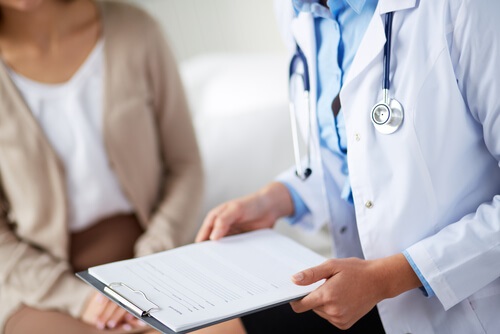 Accidents are never expected events and being involved in one almost always involves some level of trauma, confusion, and frustration. Taking certain steps in the aftermath of an accident is important, however. Your health should be your first priority and, even if it appears that your injuries are minor, seeing a doctor should be one of the first steps you take. Not all injuries seem severe and symptoms often surface days, weeks, or even months later, which is why a proper diagnosis is critical. This is beneficial not only for your health, but for a personal injury claim. If it turns out your injuries are, in fact, severe, you will want the at-fault party's insurance to compensate you for your medical bills.
During your doctor's visit, there are some questions you should not neglect to ask:
Health Concerns: If you are experiencing any pain or unusual symptoms, do not hesitate to mention it to your doctor. The more you tell your doctor about your accident, injuries, and symptoms, the more accurate your diagnosis will be. Ask your doctor how you can minimize the risk of long-term damage, and what your expected recovery time may be. He or she may not be able to give you a definitive answer, but even a broad estimate would be helpful.
You may also take this opportunity to suggest x-rays or other tests for any areas of your body that might be experiencing pain or immobility.
Time Off Work: If you believe your injuries may render you unable to perform your usual work tasks without experiencing pain or difficulty, ask your doctor for a note, so that you can receive paid time off while you recover. You might not initially feel this is necessary, but keep in mind that many tend to feel worse in the days following an accident rather than immediately afterward.
Most workplaces are sympathetic when it comes to employees needing to take time off due to an injury, so it may even be possible to be placed on temporary disability, especially if the accident was serious. You want to take as much time as you need to recover, because the alternative means prolonging your recovery time and risking permanent damage.
Medical Documents: For the purposes of your personal injury claim, it is important to obtain all medical documents related to your injury, including doctor visits, specialist referrals, and prescriptions. Most doctors will willingly provide this to you upon request, but some might require a more formal request. Either way, make sure you acquire these necessary forms of proof. Other items that you will also need to increase your chances at a successful claim include:
Written records documenting long-term care plans, if applicable
Copies of doctor's notes and recommendations
Proof of how long your injuries lasted through follow-up visits
Always attend your follow-up visits. If you miss these appointments, an insurance adjuster might infer that your injuries are not as serious as you claimed them to be.
St. Louis Personal Injury Attorney
If you have been injured due to someone else's negligence, the St. Louis personal injury attorneys at The Simon Law Firm, P.C. has a dedicated and skilled legal team backed by years of insight and experience. We have obtained over $1 billion in verdicts and settlements on behalf of our clients. You should not have to bear the burden of mounting legal bills, lost wages, and possibly lost work. Our legal team will fight for the compensation you deserve and hold those responsible for your injury accountable.
Contact us today at (314) 241-2929 for a free consultation.