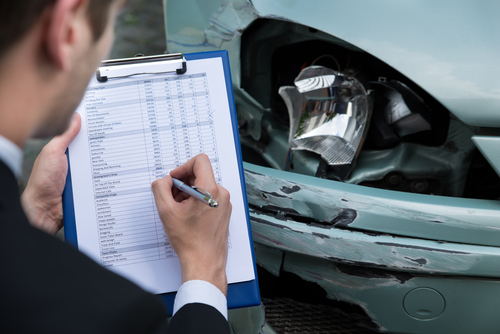 After you have been involved in an accident, one of the first phone calls you receive may be from the at-fault party's insurance company. During this call and any subsequent calls, it is important to carefully choose your words. Here are some tips on what to say when speaking with an insurance agent.
What to Say and What to Avoid
An accident, especially one that results in injuries, is an overwhelming experience. You might be angry or emotional, but it is crucial to remain calm and polite when speaking with the insurance agent and not to take out your frustration on him or her. An agent can make the situation more difficult and possibly draw out the process, so try to keep this in mind during your conversations. You should also be sure to identify the person you are speaking with.
When discussing anything regarding the accident – the details of what happened, your injuries, your personal information – always keep in mind that you do not need to divulge every single detail to him or her. In fact, a good rule of thumb is to say as little as possible.
Personal Information: You only need to tell the insurance agent your full name, address, and telephone number. You may also say what you do for a living and where you are employed. You do NOT need to discuss your income.
The Accident: Insurance agents often pressure individuals to give a statement about how the accident occurred. Some may even subtly try to engage you in a conversation about the accident. You do not need to discuss the facts with them and should politely refuse any attempts to glean information from you. Only provide the basics, such as where and when it occurred, if there were any witnesses, and what type of accident it was. You will be able to discuss the accident in detail in your written demand for compensation.
Your Injuries: You are also not required to give the insurance agent any details about your injuries. This is particularly important since you might unknowingly leave something out if your doctor later discovers that the injury is worse than it seemed when you were first examined.
Personal Injury Attorneys with a Proven Track Record
At The Simon Law Firm, P.C., our St. Louis personal injury attorneys have secured over $1 billion in verdicts and settlements on behalf of our clients. If you have been hurt as a result of someone else's negligence, you have a right to pursue compensation to help relieve the financial burden associated with your injuries. If we cannot win your case, you will not owe us any legal fees.
Call us today at (314) 241-2929 for a free consultation.