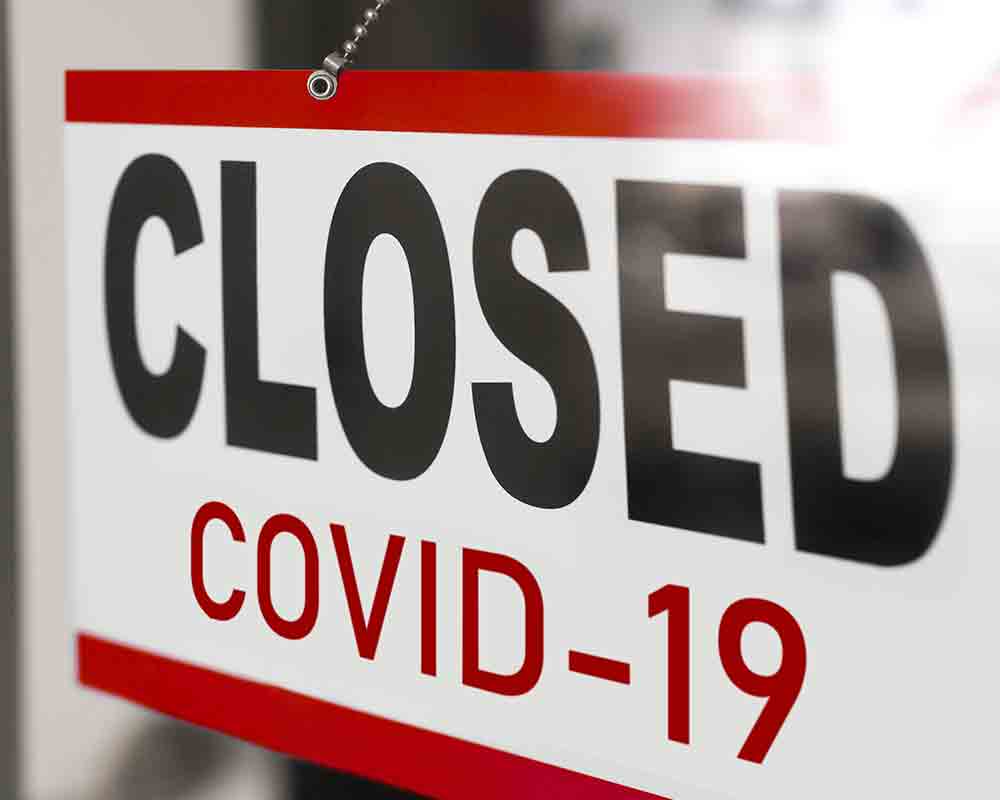 COVID-19 Business Interruption Insurance Lawyer
Get the maximum benefit to which you are entitled.
If you own a business that's been shut down due to the recent COVID-19 pandemic, you might not know what to do next to recover losses. Contact The Simon Law Firm, P.C. as soon as possible. Your insurance policy may provide business interruption coverage but, in many cases, the insurance company won't make it easy for you. 
We understand that the virus is taking its toll on the economy, therefore, times are rough and money is tight. That is why we handle these cases on a contingency fee basis— if we don't recover for you, there's no charge.
Most policies have a limited time to make a claim, so it's important to take action immediately. Contact the business interruption insurance attorneys at The Simon Law Firm, P.C. now. 
fill out Business Interruption Intake Form
Can You File a Business Interruption Insurance Claim Due to COVID-19?
If your business has suffered as a result of the pandemic, you may be covered by business interruption insurance. Talk to an attorney at The Simon Law Firm, P.C. to learn about your rights under your insurance policy to cover items such as:
Employee wages
Operation costs
Taxes
Loan payments
Other expenses
Business interruption insurance can protect you from loss of income when your business cannot operate at its fullest capacity like during COVID-19. This is a complicated area of law which requires an experienced attorney who understands the language of your particular policy and can help you explore your legal options and negotiate a claim, if needed.
How to File a Business Interruption Claim
Your insurance company will want you to file a "proof of claim" first to gather information. You do not have to wait for social distancing orders to be lifted in order to file, so do so as soon as possible.
Types of businesses that can file an interruption claim for COVID-19 include:
Restaurants/bars
Retail stores
Movie theaters
Hair salons/barber shops
Gyms
Any business forced to close due to government mandate
It's extremely important that this form be filled out properly and in a timely fashion. It's also important that anything you send to the insurance company be reviewed by an attorney first.
After years and most likely thousands paid toward this type of insurance, you have a reasonable expectation to be covered in a time when you need it the most. We fight for your rights and ensure that insurance companies hold up their end of the bargain.
Business Interruption Insurance Lawyers at The Simon Law Firm Can Help
Anything you send to the insurance company can be used by them to deny your claim. Some insurance companies may actually set you up by sending questionnaires that ask difficult questions in the hopes that you make a mistake and give them a reason to deny the claim. It's important that you have anything you send to your insurance company reviewed by an attorney.
The Simon Law Firm wants to help! Our business interruption claim attorneys have the skill and experience to advocate on your business's behalf. We will:
Review your insurance policy
Help you file a claim without mistakes that can potentially be used against you
Communicate with your insurer on your behalf
Negotiate a fair settlement with your insurer
File a lawsuit if your insurer denies or undervalues your claim
Sometimes, all it takes is a letter from us to make the insurance company do the right thing. And sometimes, we may need to file a lawsuit to make the insurance company do the right thing, which is what our trial lawyers are prepared to do.
What To Do If Your Business Interruption Claim is Denied
According to a recent report by the Insurance Journal, coronavirus-related business interruption losses in the U.S. "could be between $220-$383 billion per month" — and these numbers are just for small businesses. Companies of all sizes are scrambling right now.
The bottom line is that losses caused by the coronavirus will be staggering, and the insurance companies will try every excuse to avoid covering these losses. In far too many cases, they've been jumping to the exclusions section saying that COVID-19 and similar pandemics are not covered because of the fine print. Simply put, we don't think this is fair. We love our community and it hurts to see so many businesses suffering due to circumstances out of their control.
If your insurance company has turned you down for coverage, your first step is to contact The Simon Law Firm, P.C. immediately to see if you qualify for a bad faith insurance claim. Don't take no for an answer.
Experts in Bad Faith Insurance Claims
Our bad faith insurance attorneys represent owners across St. Louis and beyond whose insurance claims have been wrongly denied or underpaid. Although some policies make it sound like coverage has been excluded, it comes down to finding nuances in the policy language as well as presenting a sound argument for why the insurance company is acting in bad faith and why you are, therefore, entitled to compensation. We have an extensive track record of success in these areas.
As one of the "winningest firms" in the United States, we have obtained more than $1 billion in verdicts and settlements for our clients in a range of cases, including bad faith insurance lawsuits. Let us help you make it out of this time of uncertainty.
view our case results
Contact The Simon Law Firm, P.C. for a FREE Consultation
Whether you need help reviewing your insurance policy, filing a business interruption claim, or suing for bad faith insurance, contact us for a free consultation. During these turbulent times, we know that money and resources are tight. We take the burden off by handling cases on a contingency fee basis, which means if we don't recover for you, there's no charge.
get in touch
Our mission is to provide the highest-quality legal services with integrity, professionalism and respect for our clients.
We handle our cases on a contingency fee basis, so you don't pay unless we recover for your case.
We have been named on of thee "winningest firms" in the U.S. by The National Law Journal.
Meet our Dedicated Team of Attorneys
When you are in need of qualified and reliable guidance, you know where to turn.
The Simon Law Firm, P.C. is ready to listen to your story and review the complex aspects of your case.