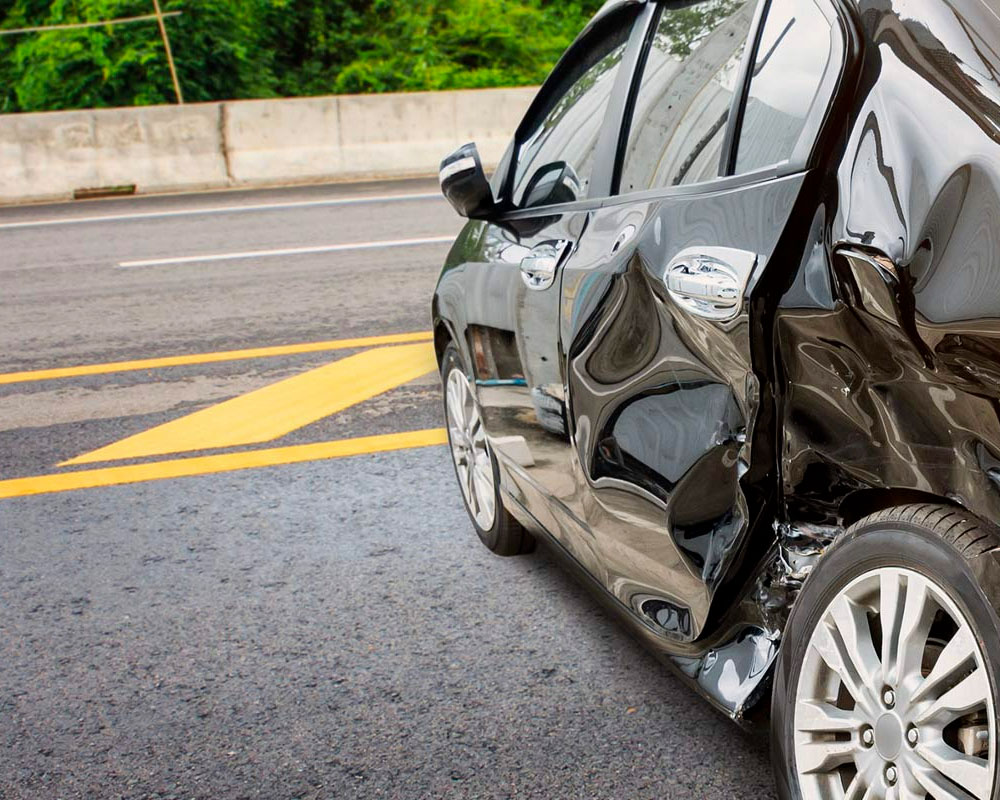 St. Louis Car Accident Attorneys
Providing Nationally Recognized Legal Counsel To Clients
Get help from one of our St. Louis car accident attorneys. At, Simon Law, we have over 20 years of experience and $1 billion in winning cases with thousands of settlements from car accident lawsuits.
At no cost to you, we will meet with you personally, listen to your story, understand your circumstances, and perform an initial investigation into the conduct that caused a collision that resulted in life-altering injuries. Having one of our St. Louis car accident attorneys by your side during this time can make all the difference.
Speak to a lawyer about your case
You Deserve a Just Settlement For Your Car Accident Injuries
For the year 2018 alone, there were some 848 fatal car crashes in the state of Missouri, and undoubtedly thousands of injuries. Those fatal car accidents caused 921 Missouri residents to lose their lives, and every one of those deaths resulted in lifelong devastation for the loved ones left behind.
Whether it is sky-high medical bills, loss of income, the loss of your job, or the loss of someone you hold dear, you deserve just compensation for your ongoing pain and suffering.
Since our founding in 2000, our firm has obtained more than $1 billion worth of verdicts and settlements. We have also been named one of the winningest firms in the U.S. by the National Law Journal, one of the most widely respected publications in the industry. When you work with us in the aftermath of your car crash, you can rely on our experience, our caring, and our Car Accident Attorneys' expertise while you recover from your injuries.
Time is of the essence. The sooner you seek help, the sooner we can start building your case.
Request Free Case Review
What Our Car Accident Attorneys Can Do For You?
The Simon Law Firm, P.C. is not your average law firm. Our results speak for themselves. Our resources enable us to provide immediate value and assistance in the advent of a serious car accident or collision.
Here are some of the things our car accident attorneys in St. Louis can do immediately for you in this time of uncertainty:
Meet with you or your family members wherever most convenient, including via a Video or Telephone Conference
Answer all of your questions—no matter how basic or complicated—and advise you on the best way forward
Immediately document and preserve evidence vital to your potential case, including having our expert consultants inspect the scene and the vehicles involved in the accident
Take over all communications concerning your case, freeing you up to focus on your health, safety, and what matters most
Identify all possible parties who may be at fault for your accident
Navigate cases involving insufficient policy limits or other complex issues. If beneficial, we will negotiate with the insurance company on your behalf prior to filing a lawsuit
Many cases are not likely to be resolved prior to the filing of a lawsuit. Filing lawsuits and trying cases to juries is what we do best. We are car accident lawyers and we are proud to fight for our clients. We leave no stone unturned in investigating your case, obtaining facts to support your case, and resolving your case in your favor.
View Our Case Results
Our mission is to provide the highest-quality legal services with integrity, professionalism and respect for our clients.
We handle our cases on a contingency fee basis, so you don't pay unless we recover for your case.
We have been named on of thee "winningest firms" in the U.S. by The National Law Journal.
What to do After a Car Accident
A car crash can be a traumatic experience that can leave you injured, angry, helpless, or looking for answers. It is important not to let the emotional aftermath get in the way of clear judgement, or cause you to do something that may compromise the integrity of your case.
The best thing to do is to call us immediately, and allow our car accident team to begin working on your case so you can focus on your health and what matters most.
You can bet that the attorneys and staff for the other driver's insurance company will also be on your case in a flash, thinking of ways to reduce their liability by any means possible. By retaining our firm as soon as possible, you are evening the odds at no cost.
If you are involved in a car accident, the first thing to do is to protect your health and safety by seeking prompt medical treatment for your injuries. After ensuring you are not suffering from serious or progressive injuries, it is important to:
Make Sure the Scene is Adequately Documented: First responders, like police officers, rarely photograph the scene of the accident, and may only do so in the event of a catastrophic injury or death. If you are able to, it is important to make sure there are plenty of clear photographs of the vehicles involved, the surroundings, the prevailing weather conditions, and anything else that could prove important.
Preserve Witness Statements: Many times, your collision will have been witnessed by independent witnesses who can attest to what caused the collision, what was said and by whom, and who was ultimately at fault. Independent witnesses are vital to ensure your case doesn't turn out to be a "he said, she said" situation. Witnesses may or may not be interviewed by police. If you are able, talk to witnesses about what happened, obtain their contact information so that our attorneys may contact and preserve their testimony for future litigation.
Preserve Physical Evidence: In some cases, preserving the physical evidence at the scene and on the vehicles involved is absolutely vital. Most vehicles on the road today are equipped with on-board computers that can provide invaluable information about the minutes and seconds before the accident, including the speed of vehicles. Our car accident lawyers have the resources and ability to preserve this evidence, including purchasing the entire vehicle, if necessary, and having a qualified expert inspect and download the vehicle data.
Don't Sign Anything or Talk to the Insurance Company For the Other Side: After an accident—before the dust has settled and you've had an opportunity to consult an attorney—the insurance company may want to interview you or they may ask you to sign documents that eliminate your ability to pursue a case. Do not give a statement or sign anything until you've had an opportunity to consult a qualified attorney. Nominal settlements offered by insurance companies in the wake of an auto collision should be rejected until you've had an opportunity to consult (for free) with our attorneys at The Simon Law Firm.
Try to Stay Calm & Consult Our Attorneys: Families' lives are often in disarray following a serious car accident due to the sudden loss of life or a catastrophic injury. It is difficult, if not impossible, to navigate a stressful new reality. Let us help you preserve important evidence and deal with the insurance companies, so that you can focus on what matters most.
Speak to a lawyer about your case
Either due to the forceful dynamics of the car accident, the manner in which the body was jolted in the impact, or the underlying makeup of a person's body, car accidents can result in serious or even permanent injuries.
It's important that the lawyer handling your case understands:
The nature and cause of the injury you've suffered
How that injury may affect your health or wellbeing in the future
The substantial modifications you'll have to make to go on living in the future
The Simon Law Firm, P.C. is experienced in handling any type of personal injury or wrongful death claim. The injuries we've handled before include:
Brain injury
Spinal cord injuries
Back injuries
Soft tissue damage
Broken bones
Whether car crashes are caused by driving under the influence (DUI) or simple inattention, they can take a serious toll on drivers. If you have been injured through no fault of your own, you have the right to seek just compensation for your injuries.
Having auto accident attorneys, like those at The Simon Law Firm, P.C., by your side in court is your best chance of success.
Common Causes of Car Accidents
The Simon Law Firm, P.C. are experts at analyzing what caused an accident, how to bring these claims, and proving fault in court. In all of the cases we handle, we see many common personal injury causes, including:
Speeding
Distracted driving
Following vehicles too closely or tailgating
Failing to yield the right of way
Failing to check blind spot
Texting while driving
Drunk driving or driving while under the influence of drugs
Driving while drowsy, tired, or fatigued
Aggressive or reckless driving
Mechanical defects or failing to maintain car
Negligently entrusting a vehicle to someone else
Request Free Case Review
Meet our Dedicated Team of Attorneys
When you are in need of qualified and reliable guidance, you know where to turn.
The Simon Law Firm, P.C. is ready to listen to your story and review the complex aspects of your case.
Our mission is to provide the highest-quality legal services with
integrity, professionalism, and respect for our clients.
Contact Our Firm Today
The Simon Law Firm, P.C. has the resources and expertise to handle your case without sacrificing the personalized counsel and support you deserve.
contact us