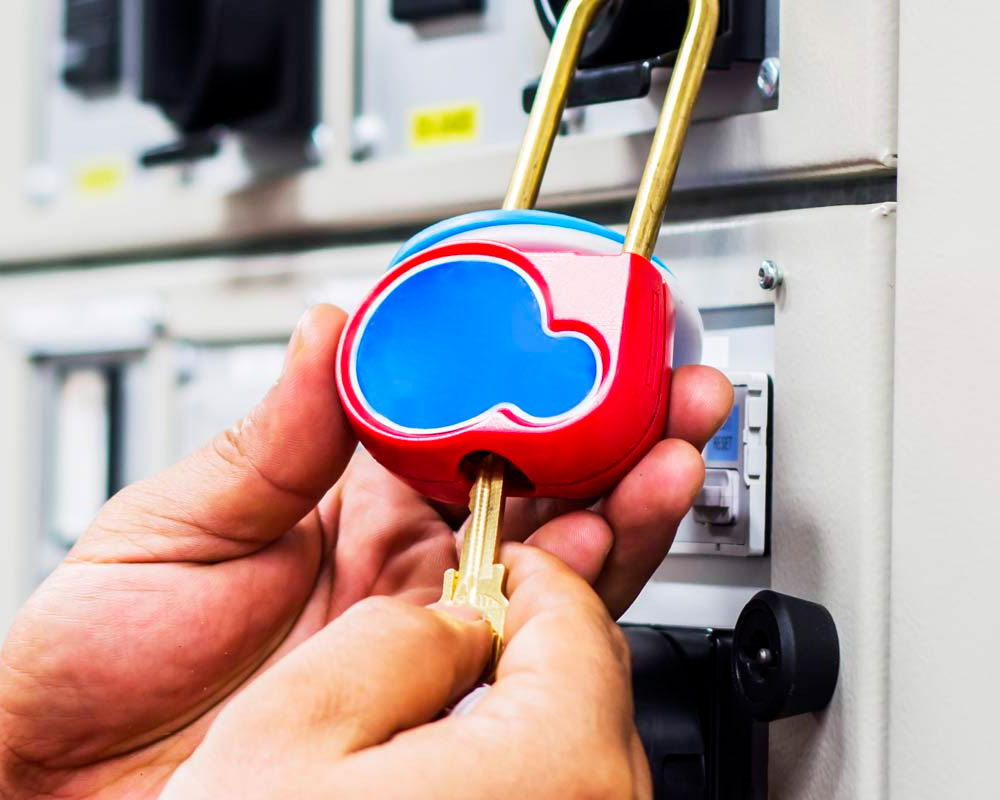 Defective Machine Guarding Accident Lawyer
Safeguards are essential to protect workers from these preventable injuries. Any machine part, function, or process that can cause injury must be safeguarded. These hazards must be eliminated or controlled. If you were injured at work, speak with our St. Louis product liability attorneys at The Simon Law Firm, P.C.
Moving machine parts can cause severe workplace injuries including:
Crushed fingers or hands
Amputations
Blindness
Death
contact us about your case
National Machine Accident Attorneys
Machine-related injuries are very common, but these accidents can be prevented. There are safety rules about machine guarding mandated by the Occupational Safety & Health Administration (OSHA). Unfortunately, these rules are often ignored, exposing workers to life-threatening dangers. In fact, failing to properly guard machines is one of the top 10 reasons that employers are cited for OSHA violations.
What is Machine Guarding?
OSHA requires a shield or device to cover hazardous areas of a machine. This shield is designed to prevent contact with body parts. It also helps to control hazards associated with these machines, including flying wood or metal chips and loud, ear-damaging noise.
If not properly guarded, machines such as those listed below can cause severe crushing or amputation injuries:
Guillotine cutters
Bailers
Alligator shears and other types of shears
Power presses
Mill machinery
Various handheld power tools
Power saws
Jointers
Forming rolls and calendars
Shredders
The Simon Law Firm, P.C. Experience
Machinery accidents often occur because machine manufacturers, operators, and employers ignore safety rules. Machinery accidents can and should be prevented by following established safety rules. If an unguarded machine injured you, you should hire our product liability attorneys. We have experience dealing with the large companies that manufacture machinery and we handle complex cases nationwide.
The St. Louis product liability lawyers at The Simon Law Firm, P.C. have tried cases against some of the largest companies in the world. We have the experience and dedication necessary to achieve exceptional results, and we are proud of our long and successful history litigating product liability cases.
Our mission is to provide the highest-quality legal services with integrity, professionalism and respect for our clients.
We handle our cases on a contingency fee basis, so you don't pay unless we recover for your case.
We have been named on of thee "winningest firms" in the U.S. by The National Law Journal.
Meet our Dedicated Team of Attorneys
When you are in need of qualified and reliable guidance, you know where to turn.
The Simon Law Firm, P.C. is ready to listen to your story and review the complex aspects of your case.
Our mission is to provide the highest-quality legal services with
integrity, professionalism, and respect for our clients.
Contact Our Firm Today
The Simon Law Firm, P.C. has the resources and expertise to handle your case without sacrificing the personalized counsel and support you deserve.
contact us