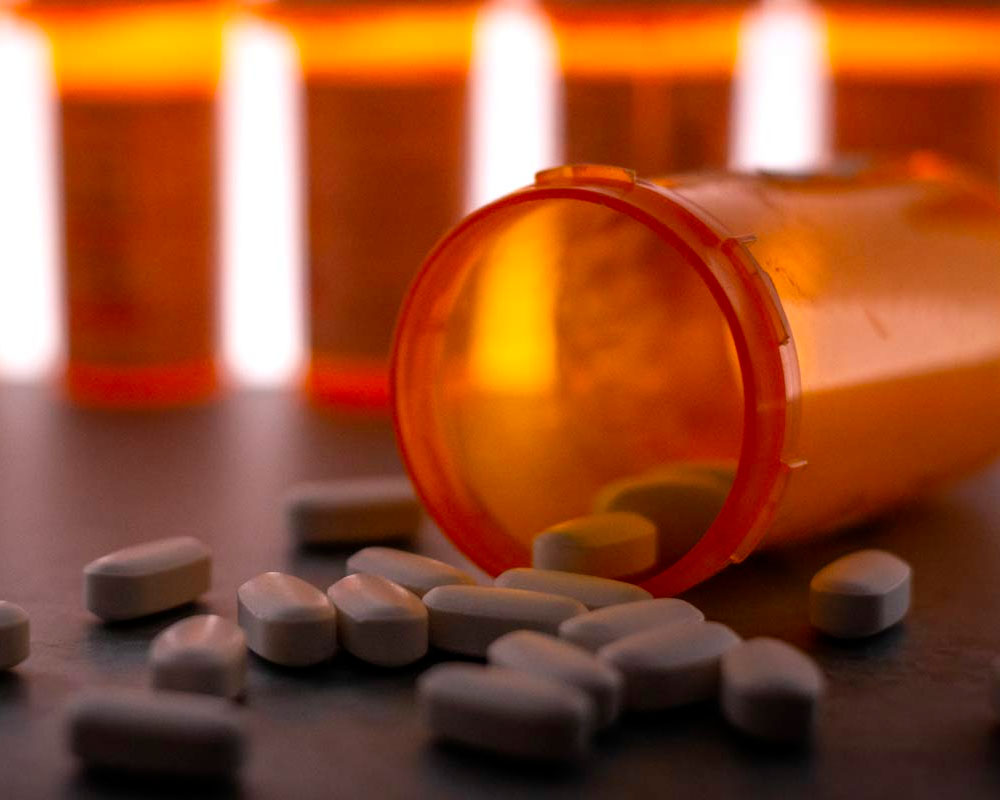 Drug & Medical Device Injury Lawsuits
Dangerous Prescription Drugs & Faulty Medical Device Attorneys in St. Louis
The opioid epidemic has been sweeping through America for years now. Since 1999, the number of prescription opioids sold in the U.S. has nearly quadrupled, causing a significant increase in the use of these dangerous drugs. Too often the prescription of these drugs is harming patients by causing dependency, addiction and sometimes, death. As with all things, doctors and pharmacies are required to exercise a certain level of care and caution when treating patients and dispensing drugs, especially when dealing with potentially hazardous pain medicines like opioids. If you or someone you love was prescribed opioids which led to addiction or death, our firm may be able to help.
At The Simon Law Firm, P.C., we know how to handle medical malpractice cases involving negligent doctors and pharmacies. We work tirelessly to fight for the rights of our clients, and we have earned more than $1 billion in verdicts and settlements for them. Our team of legal professionals has the skills and experience you need on your side.
contact us about your case
Understanding Doctor Liability
If a doctor prescribes opioids for pain or pain management, he/she must have a good reason, and they must also be confident that her patient can handle such a prescription. A doctor should not be prescribing opioids to addicted patients and should always be on the lookout for any signs of addiction. Signs of addiction may include excessive sweating, physical changes, mood swings, sensitivity to pain and shaking. If a doctor neglects to look for these symptoms or simply ignores them, he/she could be liable for the damages that result.
Commonly prescribed opioids include:
Oxycodone
Hydrocodone
Methadone
Fentanyl
Morphine
Is the Drug Company Liable?
In some cases, drug companies may be liable for creating unnecessarily dangerous drugs. Drug companies may be liable for creating and selling opioids that are dangerous to consumers. If a particular drug is not adequately labeled, lacks appropriate warnings, contains manufacturing defects, or is unnecessarily dangerous, the drug company may be liable for the addiction or damage the drug inflicts on consumers and their families.
If you or someone you love became addicted to or died from opioids prescribed by a negligent doctor or pharmacy, or created by a careless pharmaceutical company, you may have a claim. Contact The Simon Law Firm, P.C. to schedule a free consultation.
Our mission is to provide the highest-quality legal services with integrity, professionalism and respect for our clients.
We handle our cases on a contingency fee basis, so you don't pay unless we recover for your case.
We have been named on of thee "winningest firms" in the U.S. by The National Law Journal.
Meet our Dedicated Team of Attorneys
When you are in need of qualified and reliable guidance, you know where to turn.
The Simon Law Firm, P.C. is ready to listen to your story and review the complex aspects of your case.
Our mission is to provide the highest-quality legal services with
integrity, professionalism, and respect for our clients.
Contact Our Firm Today
The Simon Law Firm, P.C. has the resources and expertise to handle your case without sacrificing the personalized counsel and support you deserve.
contact us