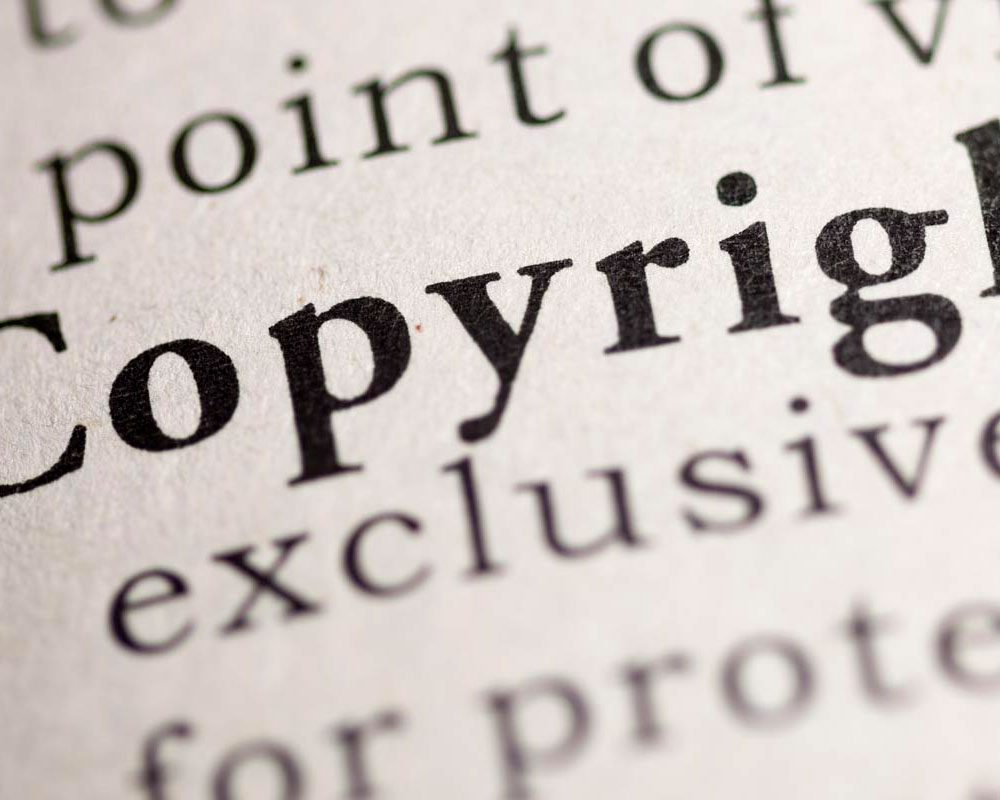 Copyright Litigation Lawyers
Experienced, Effective, & Professional IP Protection
The Simon Law Firm, P.C. helps businesses protect their creative resources from copyright infringers. When other businesses steal your proprietary software, brand artwork, songs, licensed material, or other forms of copyrighted property, reach out to The Simon Law Firm, P.C. for effective counsel.
contact us about your case
Choose The Simon Law Firm, P.C. for Effective Advocacy & Flexible Payments
As an elite intellectual property law firm, we are committed to results, not bloated fees. That's why we offer various fee structures based on alternative payment models, including flat rate fees, contingency fees, and blended or hybrid fee arrangements. Our commitment to individual representation includes our commitment to customizing payment plans to fit any client's unique needs.
We handle all types of copyright litigation, including, but not limited to, the following:
Copyright royalty disputes involving music and television rights
Theft of proprietary software and disputes over ownership of computer software
Theft of musical composition or sound recording copyright
Theft of movie scripts and ideas
Theft of literary works
Our copyright litigation attorneys have spent 15 years securing millions of dollars for our clients for copyright infringement and protecting them from erroneous copyright infringement charges.
Combination of technical expertise & battle-readiness
We can discuss your specific needs with you in a free case evaluation at our office or over the phone. Our team of intellectual property lawyers are prepared to offer strategic, effective advocacy for clients all over the United States.
Experience against the largest companies in the world
We have faced global technology giants for our clients in copyright cases, including Yahoo! Inc., Google, Microsoft, and more.
History of courtroom success
Our record of results includes a $13 million verdict for advertising software infringement. Our client, Creative Internet Advertising Corp., sought to hold Yahoo! Inc. accountable for unlawfully using their software. The case ended with our plaintiff receiving $13 million and a 23 percent ongoing royalty award from Yahoo!-the largest award of its kind.
Multiple fee structure options
Our firm offers flat-rate billing, flat fees with a bonus for a successful outcome in court, contingency fees, and hybrid fee arrangements. The Simon Law Firm, P.C. works with your needs so you can get the representation you need without an excessive monthly retainer.
Peer recognition and awards
Our copyright attorneys have received awards for their intellectual property work, including Best Lawyers in America®(Benjamin Askew, 2014-2015; Anthony G. Simon, 2009-2013), and the Best Lawyers in America® St. Louis Lawyer of the Year for Intellectual Property Litigation (Anthony Simon, 2014).
Our mission is to provide the highest-quality legal services with integrity, professionalism and respect for our clients.
We handle our cases on a contingency fee basis, so you don't pay unless we recover for your case.
We have been named on of thee "winningest firms" in the U.S. by The National Law Journal.
Meet our Dedicated Team of Attorneys
When you are in need of qualified and reliable guidance, you know where to turn.
The Simon Law Firm, P.C. is ready to listen to your story and review the complex aspects of your case.
Our mission is to provide the highest-quality legal services with
integrity, professionalism, and respect for our clients.
Contact Our Firm Today
The Simon Law Firm, P.C. has the resources and expertise to handle your case without sacrificing the personalized counsel and support you deserve.
contact us