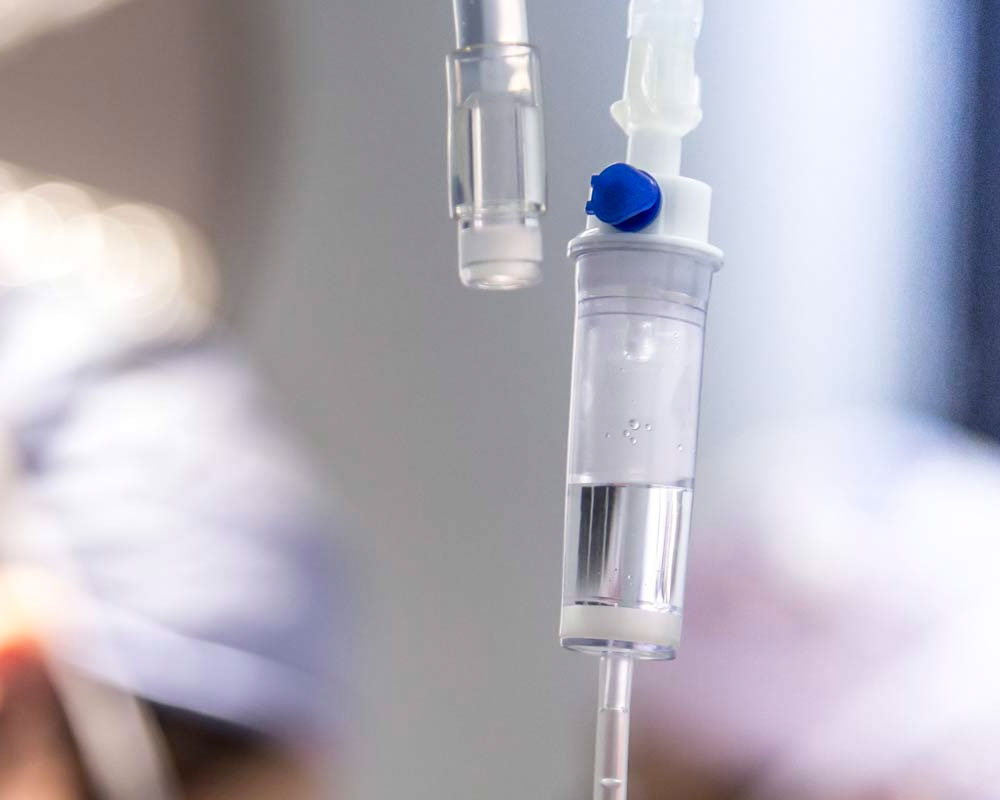 Defective Hernia Mesh Causing Severe Side Effects
Physiomesh is used in hernia repair surgeries, typically laparoscopically, to patch weak sections of the abdominal wall. It is a synthetic product developed and marketed by Ethicon, which is a division of Johnson & Johnson. The mesh is comprised of non-absorbable polypropylene fibers that are woven into a pliable fabric. It is intended to be physiologically compatible with the body's natural abdominal tissues. Implantation is intended to be permanent and not to be readily removed.
contact us about your case
What Are the Effects of Defective Physiomesh?
According to reports, Ethicon/Johnson & Johnson issued an Urgent Field Safety Notice, back in May of 2016, on topics of side effects and defects that were linked to the Physiomesh. Ethicon/Johnson & Johnson were notified that evidence showed patients that were implanted with Physiomesh during a laparoscopic repair of a ventral hernia had far worse outcomes than those implanted with a comparable mesh.
Physiomesh has been linked to:
Pain
Infection
Hernia recurrence
Adhesion (scar tissue buildup, attaching to internal abdominal tissues)
Intestinal blockage
Bleeding
Perforation
Organ damage
Revision surgery
Regulatory History of Physiomesh
In 2010, the FDA approved Physiomesh via their 510k approval process for medical devices. This process is a way to fast track the approval of new medical devices that are substantially equivalent to a device that has already met prior market approval and only requires animal testing. It also was not tested for their specific application in the abdomen. As such, the defects were not discovered until thousands of patients were implanted with the Physiomesh and suffered from the severe side effects.
The prior mesh that was the basis for the Physiomesh being fast-tracked through the FDA was Proceed mesh, which was also manufactured by Ethicon. Proceed mesh was recalled due to a defect that caused adhesions and bowel fistulas. Physiomesh currently causes adhesions and hernia recurrence due to the incompatibility with organic tissues in the abdominal wall.
The FDA issued an Urgent Field Safety Warning, which cautioned surgeons to discontinue using the Physiomesh. Physiomesh was permanently pulled from global markets due to its high failure rates.
Discuss Your Case with an Experienced Missouri Personal Injury Attorney
If you or a loved one have suffered from severe or debilitating problems following implantation with Physiomesh, you may have a claim. Let The Simon Law Firm, P.C. and our personal injury attorneys in St. Louis work your case on your behalf. We have decades of combined legal experience managing difficult, complex and high-stakes cases, such as medical device defect injury cases. Our experience has enabled us to secure more than $1 billion in verdicts and settlements for our clients since our founding in 2000.
Our mission is to provide the highest-quality legal services with integrity, professionalism and respect for our clients.
We handle our cases on a contingency fee basis, so you don't pay unless we recover for your case.
We have been named on of thee "winningest firms" in the U.S. by The National Law Journal.
Meet our Dedicated Team of Attorneys
When you are in need of qualified and reliable guidance, you know where to turn.
The Simon Law Firm, P.C. is ready to listen to your story and review the complex aspects of your case.
Our mission is to provide the highest-quality legal services with
integrity, professionalism, and respect for our clients.
Contact Our Firm Today
The Simon Law Firm, P.C. has the resources and expertise to handle your case without sacrificing the personalized counsel and support you deserve.
contact us