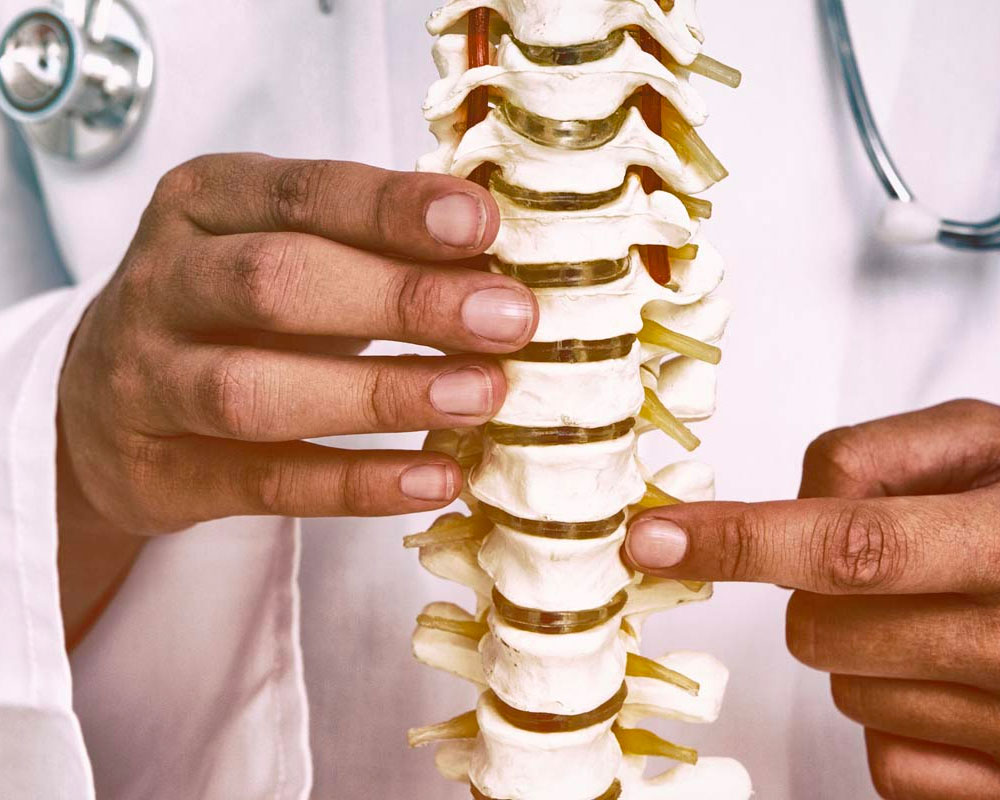 St. Louis Back Injury Attorneys
Helping Clients Pursue Back & Spinal Cord Injury Lawsuits
Back injuries may be one of the most common injuries sustained in accidents of all kinds. Simon Law's Back Injury Lawyers in St Louis have more than $1 billion in verdicts and settlements and have been named one of the "winningest firms" in the United States by The National Law Journal.
To successfully handle these personal injury claims, an attorney needs special legal know-how and dedication. At The Simon Law Firm, P.C., we know what it takes to help our clients win – and we have a history of results to prove it. If you're looking for a back injury lawyer in St. Louis, contact The Simon Law Firm today!
contact us about your case
What a Back Injury Attorney Can Do for You
Insurance companies have experienced professionals who know how to diminish claims or deny claims altogether. The Simon Law Firm, P.C. will make sure your case is supported by the evidence and expert witnesses which will help level the playing field and can even place the odds in your favor. 
There are a variety of damages available and not all are easy to keep track of or calculate. When the insurance company attempts to settle, they will likely try to take advantage of you and offer a low amount. However, having our skilled attorneys at your side means you have expert negotiators who understand the complexities of back injuries and the emotional and financial toll on victims. We will ensure that you know the full value of your claim before you settle your case. If we cannot reach a fair agreement with the insurance company, we are more than ready to file a lawsuit and bring your claim before the court. You can count on our team of personal injury lawyers to fight tooth and nail for what you deserve!
Common Types of Back Injuries
The back is made up of ligaments, muscles, tissues, tendons, and bones that stretch from the neck all the way down to the pelvis. This area of the body is sensitive due to sudden movement and forces.  
If something slams into your car, or vice versa, the inertia of the opposing force causes everything within the car to move in that direction. These forces often create tremendous pressure on the neck and back, and can result in serious and permanent injury. The human body simply isn't designed to absorb the jarring impact of a car or truck accident. 
Common injuries that result from this type of impact include…
Whiplash 
Also known as a neck strain, whiplash is one of the most common forms of neck pain that occurs after an accident. Whiplash happens when, like a whip, the head is forcibly jerked backward and then forward. Symptoms of whiplash can include pain, headaches, dizziness, and blurred vision. 
Lumbar Sprains
When the lumbar (lower) spine is strained or sprained, the muscles and tissues become swollen. A lumbar sprain is caused when muscle fibers or ligaments are stretched or torn. These injuries can cause inflammation, pain, and muscle spasms. 
Spinal Stenosis
Spinal stenosis is the narrowing of the spinal canal. The spinal canal is home to your spinal cord as well as a host of nerves and nerve roots. The forces or trauma from a car or truck crash can cause structural injuries in the spine that lead to spinal stenosis. Narrowing or compression of the spinal canal can cause serious pain and disability. Symptoms of spinal stenosis can include pain, cramping, tingling, numbness, balance problems, weakness, or even paralysis  These symptoms may be constant or transient. 
Disc Herniation
Each vertebrae in your spine is separated and cushioned by an intervertebral disc. An intervertebral disc is a gelatinous structure that provides cushion to the vertebrae. A herniated disc occurs when the inner, gelatinous material of the spinal disc pushes out through the rigid outer layer.
Annular Tears
An annular tear occurs when liquid inside a disc leaks out of the center of the disc causing the liquid to come into contact with tissue or nerves in the body causing pain, numbness, and other associated problems. Annular tears can cause localized pain, tingling, or weakness that radiates to arms, legs, hands, or feet.
Facet Joint Dislocation or Fracture
Facet joints run all the way up the spine and allow for movement and flexibility in the back.   These joints provide important stabilization that helps with posture, circulation, and overall health.  In an accident, sudden trauma can cause the joints to become damaged or extended beyond the regular range of motion, resulting in dislocation or fracture.
Seeking Compensation For Your Back Injury?
Following an accident, you must do a number of things in order to diagnose and treat a severe back injury.
This includes:
Treatment
Chiropractic Care

Physical Therapy

Medication

Non-Surgical Options

Nerve Block

Epidural

Nerve Ablation

Surgery
Diagnosis 
X-Ray

MRI

CT Scan

EMG

Discogram

Myelogram

Bone Scan
You deserve just compensation to cover the expenses listed above and ones including any future medical expenses, pain and suffering, lost earning capacity, loss of companionship, and more.
Contact the Personal Injury Attorneys at The Simon Law Firm
After a car, truck, or motorcycle accident that caused a serious back injury, make sure you seek counsel from a trusted and nationally-recognized personal injury law firm such as The Simon Law Firm, P.C. With decades of collective experience and more than $1 billion in verdicts/settlements, we are confident that we can handle your case.
Request Free Case Review
Meet our Dedicated Team of Attorneys
When you are in need of qualified and reliable guidance, you know where to turn.
The Simon Law Firm, P.C. is ready to listen to your story and review the complex aspects of your case.
Our mission is to provide the highest-quality legal services with
integrity, professionalism, and respect for our clients.
Contact Our Firm Today
The Simon Law Firm, P.C. has the resources and expertise to handle your case without sacrificing the personalized counsel and support you deserve.
contact us