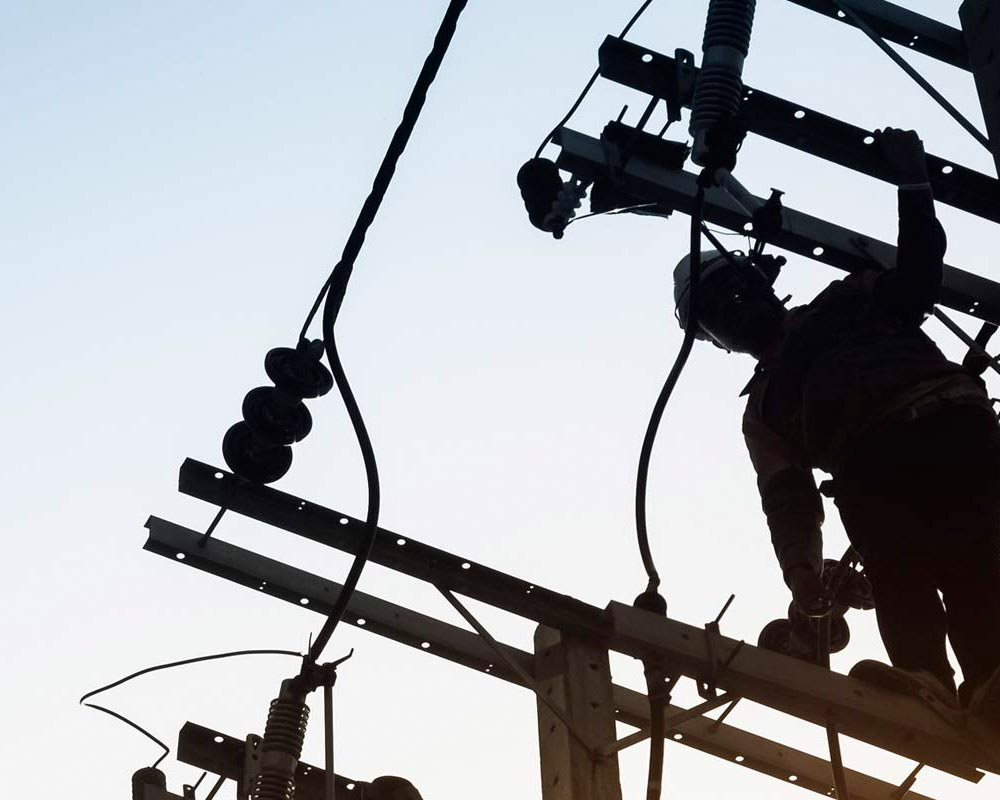 St. Louis Electrocution Injury Attorneys
Top-Notch Legal Representation For Electrical Injury Victims
If you or a loved one was electrocuted, whether it was a defective product or an unsafe construction site, you may be able to seek compensation for your lost wages, past and future medical care, lost quality of life, and more. However, you'll need a seasoned St. Louis personal injury lawyer on your side who has years of experience handling electrocution injuries. Call The Simon Law Firm, P.C.—we have secured more than $1 billion in verdicts/settlements in our firm's history, including record-breaking verdicts and settlements across the nation.
contact us about your case
Long-Term Injuries from Electrocution
In addition to the severe pain and acute injuries of an electrocution injury, our firm understands that serious electric shock comes with long-term effects as well. When we investigate electrocution injuries, we keep in mind that our clients deserve compensation and security for their future struggles, not just the injuries they have in the present.
Long-term electric shock injuries include:
Loss of cognitive function
Damaged memory
Slower processing ability
Loss of balance and coordination
Severe psychological trauma
Death
All of these injuries affect a person's ability to work and enjoy their life. As a result, many victims find that they can no longer stay employed or earn money as well as they once had—combined with the need for rehabilitation and therapy, this can lead to severe financial and emotional strain. One of the only ways electric shock victims can recover their injury expenses is through personal injury litigation.
More Than $1 Billion Won in Verdicts & Settlements
The Simon Law Firm, P.C. has decades of experience handling cases involving serious and complex injuries, including electrocution and electric shock. Our lean, agile firm devotes all of our resources to a limited caseload, so each case receives the investigative skill and resources of our entire personal injury team. As a result, our expert medical witnesses, economists, therapists, and other professionals help us develop a robust and compelling argument for your compensation—an approach that has helped us secure the futures and well-beings of hundreds of clients over the years.
Call for a consultation today. Our St. Louis personal injury attorneys represent clients all over the U.S., often partnering with the nation's leading trial lawyers to give you every possible advantage.
Our mission is to provide the highest-quality legal services with integrity, professionalism and respect for our clients.
We handle our cases on a contingency fee basis, so you don't pay unless we recover for your case.
We have been named on of thee "winningest firms" in the U.S. by The National Law Journal.
Meet our Dedicated Team of Attorneys
When you are in need of qualified and reliable guidance, you know where to turn.
The Simon Law Firm, P.C. is ready to listen to your story and review the complex aspects of your case.
Our mission is to provide the highest-quality legal services with
integrity, professionalism, and respect for our clients.
Contact Our Firm Today
The Simon Law Firm, P.C. has the resources and expertise to handle your case without sacrificing the personalized counsel and support you deserve.
contact us