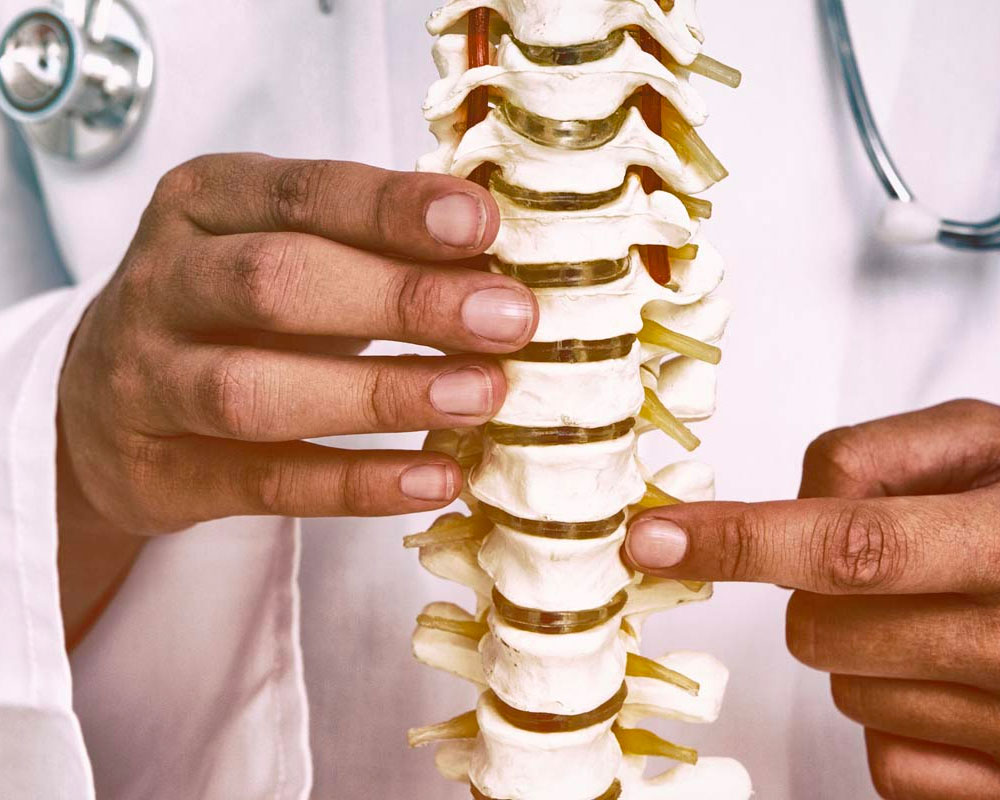 St. Louis Spinal Cord Injury Attorneys
Helping Clients Pursue Spinal Cord Injury & Paralysis Lawsuits
The sudden, traumatic forces thrust on the human body during events such as a car or truck accident can damage or sever the spinal cord, resulting in severe impairment, paralysis, or even death. As a firm that routinely handles catastrophic injury cases, our attorneys have witnessed firsthand the devastating effects that spinal cord injuries can have on a person's life. The Simon Law Firm, P.C. is dedicated to helping accident victims and their families receive compensation.
contact us about your case
How Can a Spinal Cord Injury Attorney Help?
It is normal to feel angry and powerless after a spinal cord injury, but The Simon Law Firm, P.C. will guide you through this process and hold the person responsible for the injury accountable. By working with our experienced spinal cord injury lawyers in St. Louis, you could increase your financial compensation for many areas which include:
Medical expenses
Pain and suffering
Rehabilitation costs
Wheelchairs and mobility devices
Home modifications
No one should be left to deal with the financial and emotional fallout of an accident they did not cause, that's why we aggressively fight for our clients. Our attorneys work closely with neurosurgeons, rehabilitative doctors, and therapists to compile important information relevant to your case. Most spinal cord injury litigation is complex and time limitations do apply, so the sooner you file your claim, the better. Call us now.
All Spinal Cord Injury Cases Are Different
The sudden impacts involved in an accident can result in damage to the spinal cord, up to and including partial or total paralysis. A spinal cord injury impacts a person's life physically, mentally, emotionally, financially, and socially.
There are about 285,000 people in the United States who are living with spinal cord injuries. About 38.4% of those injuries are from car crashes that result in a fracture, dislocation, hyperextension, or hyperflexion of the spinal cord.
No matter what the nature of your injuries are, our experienced personal injury attorneys can help you.
The location of the spinal cord injury dictates the parts of the body that are affected. In general, the higher in the spinal column the injury occurs, the more dysfunction a person will experience. Damage to any part of the spinal cord can cause permanent changes in strength, sensation, and other functions below the site of injury.
A spinal cord injury is damage to the spinal cord that results in a loss of function, such as mobility and/or feeling. There are varying degrees of spinal cord injuries, and the spinal cord does not have to be severed for a person to lose function. In fact, most injuries to the spinal cord do not completely sever it.
Spinal cord injuries can be complete or incomplete:
Complete Spinal Cord Injury: A complete spinal cord injury means that the nerves below the point of injury cannot communicate at all with the brain anymore. This leads to complete paralysis below the location of the injury.
Incomplete Spinal Cord Injury: An incomplete injury means that the ability of the spinal cord to convey messages to the brain is not completely lost. Additionally, some sensation (even if it's faint) and movement is possible below the level of injury.
Contact the Personal Injury Attorneys at The Simon Law Firm
Currently, there is no cure for spinal cord injuries. But scientists and researchers are constantly working on advances that will make the repair of spinal cord injuries possible. We attempt to obtain results for clients, including the latest treatments and research available—no matter the cost.
Schedule a free consultation with one of our attorneys today. Simply call 314-241-2929 or fill out our online contact form.
Request Free Case Review
Our mission is to provide the highest-quality legal services with integrity, professionalism and respect for our clients.
We handle our cases on a contingency fee basis, so you don't pay unless we recover for your case.
We have been named on of thee "winningest firms" in the U.S. by The National Law Journal.
Meet our Dedicated Team of Attorneys
When you are in need of qualified and reliable guidance, you know where to turn.
The Simon Law Firm, P.C. is ready to listen to your story and review the complex aspects of your case.
Our mission is to provide the highest-quality legal services with
integrity, professionalism, and respect for our clients.
Contact Our Firm Today
The Simon Law Firm, P.C. has the resources and expertise to handle your case without sacrificing the personalized counsel and support you deserve.
contact us