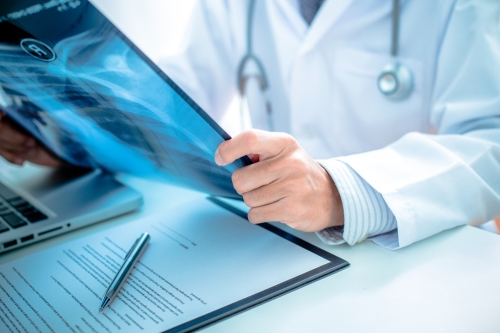 One of the biggest problems in the medical industry is the possibility of errors on behalf of medical professionals. In fact, there have been recent reports that medical errors are now the third leading cause of death in the country, resulting in more than 250,000 deaths each year. When it comes to medical errors, however, the general public may not be aware of all the ways they can occur and how severely a mistake can impact a patient. One of the most common forms of medical error is misdiagnosis, which can lead to long-term pain and suffering or even death.
In 1999, when the Institute of Medicine released a report detailing that roughly 98,000 people died from medical errors each year, they also noted that about 12 million Americans each year would experience a misdiagnosis error. The report also stated that most Americans would be misdiagnosed at least once in their lifetime. To illustrate how big the problem is, the National Center for Policy Analysis released statistics in 2013 detailing some alarming numbers regarding misdiagnosis:
Medical misdiagnosis makes up for 10 – 20% of all medical error cases. This is higher than surgical errors or medication errors, both of which are more prominently discussed.
In one report, it was shown that out of a total of 583 diagnostic errors, 28% of them were considered life-threatening or resulted in permanent injury or death.
Another study showed that there were roughly 40,500 misdiagnosis errors in intensive care units in the U.S. each year resulting in death. This is equivalent to annual breast cancer deaths.
Common Causes of Medical Misdiagnosis
It's difficult to know that when we go to someone whom we expect to provide us the best possible care, there is a possibility that a misdiagnosis can cause us more harm. As a patient, you should understand what commonly causes misdiagnosis. One of the more common causes is the failure to order proper tests. This usually occurs after the doctor hears the symptoms of the condition from the patient and orders tests that are either not for the symptoms described or are not completed properly. This may lead to a false result, and the patient may not receive the right treatment.
Another cause of misdiagnosis is an untrained or negligent doctor. In some situations, the doctor may have limited knowledge regarding various types of conditions, making the ability to correctly diagnose an unfamiliar illness more difficult. Similarly, if they do not take the necessary time to listen to the symptoms described by the patient, they may make a diagnosis that is incorrect. Whenever this happens, it causes a potential delay in treatment, which can have devastating or fatal consequences.
Delay in treatment when a condition is serious — such as when a patient has cancer — could mean that the disease or illness has a chance to progress and worsen. Oftentimes, treatment is required immediately which is why it is so important to have the correct diagnosis the first time.
Let Our St. Louis Medical Malpractice Attorneys Help You Pursue Justice
When a medical professional's negligence causes you harm, you have a right to take legal action in order to seek compensation for the damages you have sustained. At The Simon Law Firm, P.C., our St. Louis medical malpractice lawyers know what it takes to prove that negligence played a part in misdiagnosis. We take the necessary time to analyze the details of your potential case and work towards the results you need. With so much on the line, you need to know that you have skilled and experienced representation on your side to help you through this difficult time.
Begin today. Call our firm and discuss your potential case with us.