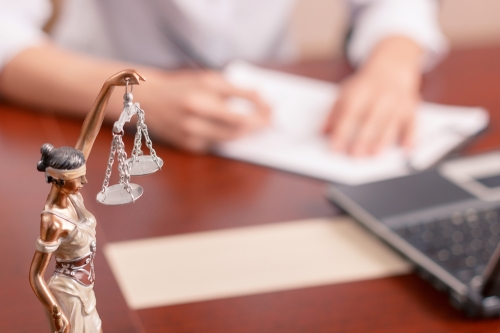 Any type of negligence-related accident resulting in injury can be a huge disruption to a person's life. The victim has to go through the steps of speaking with the proper authorities, exchanging information with the negligent party, contacting insurance companies, and seeking medical treatment. Medical attention can be expensive, causing bills to add up. This financial stress may cause the victim to take legal action against the responsible party. This requires picking the right personal injury lawyer to advocate on his or her behalf – but how does someone know when they are picking the right attorney?
Here are four questions to ask before hiring a personal injury attorney.
How Do You Approach Cases?
Some firms often approach cases as numbers on a file. An injury victim needs personalized attention and efficient legal representation, while still having a firm that is knowledgeable enough to handle a case no matter how complex it may seem. This means having a lawyer who focuses on the individual aspects of a case and building out a strategy specific to each client's needs.
What Kind of Success Have You Achieved?
While there are capable attorneys who can help clients reach a quick settlement, there is something to be said for lawyers who always work to secure maximum compensation. This is apparent in the success of the attorney and the amount they have recovered for past clients. While past success doesn't guarantee that a current client will achieve the same results, a track record of victories can tell you a lot about the capability and qualifications of an attorney.
How Much Do You Charge?
One of the biggest reservations that an injury victim has when seeking legal counsel is their ability to afford the representation. After all, these individuals are already struggling with medical payments and lost income from being unable to work. At The Simon Law Firm, P.C. we work on a contingency fee basis, meaning the victim doesn't pay unless there is a successful resolution to the case and he or she obtains compensation. The attorney fees will be a portion of the settlement or verdict, so there are no costs out of pocket.
What Kind of Experience Do You Have?
When it comes to complex cases, having a lawyer with experience can go a long way in helping an injury victim obtain the results they need. This means that an attorney has handled numerous cases, some that may have aspects that are similar to your case. When a lawyer has experienced a similar type of case before, they will be better prepared to guide you through your case.
If someone sustains an injury due to someone else's negligence, they may have the right to file a lawsuit seeking compensation to cover related expenses such as medical bills, rehabilitation or physical therapy costs, lost income, and more. During these times, having someone on your side who understands the laws and knows how to protect your rights is of the utmost importance.
At The Simon Law Firm, P.C., our team of St. Louis personal injury attorneys is dedicated to helping clients move past a stressful situation with confidence. We aim to help you every step of the way. You can have peace of mind knowing that your case is in capable hands when you hire our firm.
We encourage you to contact our firm today if you or someone you love has sustained a serious injury as a result of someone else's negligence. Call (314) 241-2929.