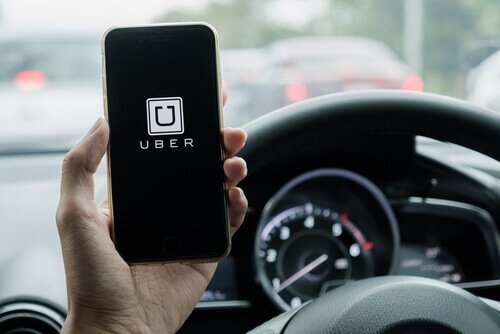 In recent years, Uber and Lyft ride-hailing services have become increasingly popular. They provide transportation to millions of people across the world every day, and they are easy to use and generally cheaper than traditional taxi services. However, with the growth of these companies has come questions of liability for car accidents involving Uber and Lyft drivers. If you have been injured in an accident while a passenger of Uber or Lyft, there are several steps you can take to build your case and pursue compensation.
After an Uber or Lyft accident, you should:
Seek medical attention. If you are seriously injured, you should stay where you are, call 911 (or have someone else call), and receive treatment from emergency responders. Even if you think you only have minor bumps and bruises, or if you don't feel any pain at all, it is still important to see your doctor as soon as possible after the accident. If you wait, the insurance company may deny your claim, saying that your injuries didn't result from the crash. Thus, you should always seek medical attention after an accident.
2.Obtain legal counsel. Uber and Lyft accidents can be complicated because of the questions of liability. It is important to hire an experienced car accident attorney who can analyze your situation and represent you throughout the legal process.
3.Gather evidence. Evidence may include witness statements, pictures or videos of the scene, police reports, and medical records. After an Uber or Lyft accident, you should get the contact information of any witnesses, and take pictures of your injuries. This can help build your case as you seek compensation.
4.Determine liability. Generally, Uber and Lyft passengers are not held liable for car accidents. This is because Uber and Lyft are required to carry liability insurance to cover injuries in case of a crash. Liability will either rest on the company's insurance policy or on the driver's personal insurance policy, depending on the facts of the situation. A thorough investigation is necessary to determine who is liable for the crash.
Call Our St. Louis Uber & Lyft Accident Lawyers Today at
(314) 241-2929
At The Simon Law Firm, P.C., we have a thorough knowledge of federal and state laws regarding Uber and Lyft driving accidents. If you or a loved one were injured while a passenger of Uber or Lyft, our St. Louis car accident lawyers can discuss your options for pursuing a settlement. We have guided numerous clients to successful outcomes, and are dedicated to meeting your legal needs.
Contact us today to receive a free consultation.