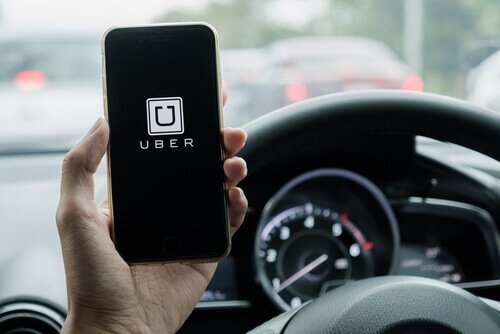 In recent years, Uber and Lyft ride-hailing services have become increasingly popular. They provide transportation to millions of people across the world every day, and they are easy to use and generally cheaper than traditional taxi services. However, with the growth of these companies has come questions of liability for car accidents involving Uber and Lyft drivers. If you have been injured in an accident while a passenger of Uber or Lyft, there are several steps you can take to build your case and pursue compensation.
What Should I Do if My Uber or Lyft Gets in an Accident?
1.Seek medical attention. If you are seriously injured, you should stay where you are, call 911 (or have someone else call), and receive treatment from emergency responders. Even if you think you only have minor bumps and bruises, or if you don't feel any pain at all, it is still important to see your doctor as soon as possible after the accident. If you wait, the insurance company may deny your claim, saying that your injuries didn't result from the crash. Thus, you should always seek medical attention after an accident.
2.Obtain legal counsel. Uber and Lyft accidents can be complicated because of the questions of liability. It is important to hire an experienced car accident attorney who can analyze your situation and represent you throughout the legal process.
3.Gather evidence. Evidence may include witness statements, pictures or videos of the scene, police reports, and medical records. After an Uber or Lyft accident, you should get the contact information of any witnesses and take pictures of your injuries. This can help build your case as you seek compensation.
4.Determine liability. Generally, Uber and Lyft passengers are not held liable for car accidents. This is because Uber and Lyft are required to carry liability insurance to cover injuries in case of a crash. Liability will either rest on the company's insurance policy or on the driver's personal insurance policy, depending on the facts of the situation. A thorough investigation is necessary to determine who is liable for the crash.
Uber and Lyft Accident Statistics
Ridesharing has undoubtedly helped to lower drunk driving accidents, but with more of these drivers on the road, there are also more accidents. In medium to large cities in the U.S., one in four accidents is related to ridesharing services. Uber and Lyft released their accident statistics which showed: 
21% of the fatalities in these accidents were the drivers

58% of fatalities were of third-party passengers or other drivers

21% of deaths in the accidents were motorcyclists

90% of Uber accidents occur in urban areas

97 Uber vehicles were involved in fatal accidents between 2017-2018, resulting in 107 deaths

91 Uber vehicles were involved in fatal accidents between 2019-2020, resulting in 101 deaths

Lyft counted 106 fatalities caused by accidents in 2017 and 2019
Common Causes of Uber and Lyft Accidents
Uber and Lyft drivers are subject to the same risks as any other drivers on the road. According to information from these ridesharing companies, the most common causes of accidents included: 
Chain reaction collisions

T-bone accidents

Side collisions

Hit-and-run incidents

Rear-end and head-on collisions

Hitting stationary objects
Many of the fatalities involving rideshare vehicles were of pedestrians, motorcyclists, and cyclists.
What Measures are Uber and Lyft Taking to Prevent Accidents?
Both companies have implemented some key initiatives and measures to help make ridesharing safe for drivers and passengers. Some of the measures they've taken include: 
Driver screening and background checks:

Both Uber and Lyft conduct comprehensive background checks on drivers, including criminal and driving history checks, to ensure drivers meet certain safety standards before being approved.

Vehicle inspections:

Uber and Lyft both require regular vehicle inspections to ensure the vehicles themselves meet safety standards. These inspections check components such as brakes, tires, lights, and seat belts. 

In-app safety features:

Phone apps for both feature integrated safety components, allowing riders to share trip details with trusted contacts, easily access emergency assistance, and provide real-time feedback on ride quality and safety.

Driver and rider ratings:

Uber and Lyft utilize a rating system providing both drivers and riders with the ability to rate one another after a trip, which encourages accountability and promotes safer behaviors. Consistently low ratings or reports can result in facing consequences, and even deactivation from the platform.

Insurance coverage:

Both companies provide insurance coverage for drivers and riders during the duration of a trip to protect both parties in the event of an accident or incident.

Ongoing safety education:

Drivers for each company are provided information and training on safe driving practices, including reminders about obeying traffic laws, avoiding distractions, and promoting a respectful, safe environment for passengers.

Enhanced driver monitoring:

Both companies employ technology to monitor driver behaviors such as speed, sudden braking, and adherence to traffic rules. Those who engage in unsafe behaviors may be flagged for additional training, face disciplinary action, or be removed from the program.
Can I Get Compensation for Injuries from an Uber or Lyft Accident?
If you sustain injuries from an Uber or Lyft accident, you may be eligible to seek compensation for your injuries and related damages. The availability and extent will depend on a variety of factors, including the specific circumstances of the accident and insurance coverage. Although both Uber and Lyft carry insurance, they are liability insurance policies that provide coverage for accidents involving their drivers. In most cases, if the driver is at fault, you may be able to pursue a claim against their insurance policy.
If another party, such as another driver, is responsible for the accident, you may be able to pursue a claim against their insurance, as well. As stated previously, it's important to gather evidence, including accident reports, medical records, and witness statements, to support your claim and establish the extent of injuries and damages. Seeking legal advice from a personal injury attorney who is experienced in handling Uber or Lyft accident cases will be invaluable in helping you understand your rights, assess the strength of your claim, and navigate the legal process to pursue the compensation you deserve.
Call Our St. Louis Uber & Lyft Accident Lawyers Today at (314) 241-2929
At The Simon Law Firm, P.C., we have a thorough knowledge of federal and state laws regarding Uber and Lyft driving accidents. If you or a loved one were injured while a passenger of Uber or Lyft, our St. Louis car accident lawyers can discuss your options for pursuing a settlement. We have guided numerous clients to successful outcomes and are dedicated to meeting your legal needs.
Contact us today to receive a free consultation.