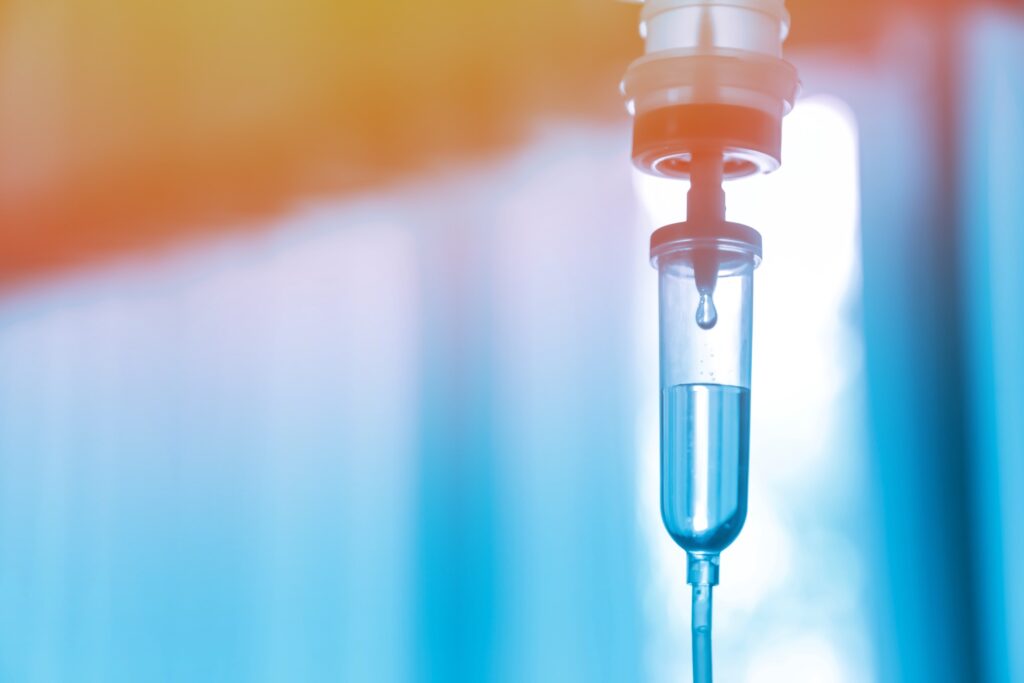 The Bard PowerPort, also referred to as the "BardPort," is a port catheter device implanted just under the skin to allow easy attachment to a catheter for intravenous fluids or medication. Since the Bard PowerPort was introduced, many individuals have reported problems, including instances where the catheter port material cracked, causing the catheter to fracture or migrate. These issues have resulted in severe infections, blood clots, cardiac punctures, and other life-threatening injuries.
Individuals who suffered injuries due to a defective Bard PowerPort device are now bringing product liability lawsuits against the manufacturer of the PowerPort implants. Our firm is currently accepting new cases from anyone with a Bard PowerPort port cath device implanted and who experienced injury due to a fracture, migration, or other implant failure.
What is the Bard PowerPort device?
The Bard PowerPort ClearVue Implantable Port and other similar Bard Ports are vascular access devices implanted below the skin, providing a catheter port that allows easy medication delivery to a patient's bloodstream. The device consists mainly of an injection port where the needle is inserted to deliver medications and a polyurethane catheter tube that carries the drug into the blood vessel.
The injection port contains a raised area for needle insertion, offering faster medication delivery. The medications then travel through a catheter inside one of the large central veins carrying blood to the heart.
Bard advertises that the PowerPort offers a faster, more convenient method of medication delivery or drawing blood and that the design can withstand higher injection pressure. However, a growing number of individuals are now reporting serious injuries and pursuing lawsuits alleging that complications due to the Bard PowerPort could have been avoided if risks associated with the devices had been adequately disclosed by the manufacturer.
The Problem with Bard PowerPort Devices
Lawsuits allege the PowerPort catheter tubes are made of a material that is prone to fissuring, cracking and fracturing. The Chronoflex catheter tubing in many Bard PowerPort devices is a flexible polyurethane polymer, which is a mixture of polyurethane and barium sulfate.
Problems with the Bard PowerPort, as indicated in the lawsuits, stems from the use of high barium sulfate concentrations, a chemical compound known to cause plyurethane's mechanical integrity to break down, potentially resulting in microfractures, degradation, fissuring, and cracking. 
According to complaints filed, improper mixing during manufacturing may result in barium sulfate and entrapped air pockets being distributed through the catheter body and surfaces. This improper mixing can result in catheter cracks, fissures and pits. Surface degradation may also increase the risk of thromboembolism or blood clots.
Bard PowerPort Concerns Were Known for Years
In several Bard PowerPort injury lawsuits, plaintiffs maintain that Bard knew PowerPort issues were reported at higher rates than similar products on the market, such as catheter fractures, migrations and infections, yet failed to act for years.
Bard Access Systems Inc., C.R. Bard, Inc., and Becton Dickson & Company now face lawsuits alleging that customers received inadequate warnings about possible problems for the medical community with the PowerPort and the companies failed to conduct sufficient post-marketing surveillance to identify reports of injury and death better.
Plaintiffs maintain that individuals could have avoided serious and fatal injuries if the company had used a safer alternative design or the companies issued a Bard PowerPort recall. Instead, complaints allege the manufacturers concealed their knowledge about Bard catheter problems and continued advertising the PowerPort as safe.
Is there a Bard PowerPort recall?
No. At this time, the medical device manufacturer has not issued a recall for the Bard PowerPort regarding alleged catheter risks mentioned in these lawsuits. Many plaintiffs maintain that the manufacturer should have recalled Bard PowerPort systems or altered the design to make the products safer, but this has not yet been required by the FDA. Despite not entirely recalling the port catheters from the market, the manufacturer may be liable for failing to establish and maintain adequate surveillance systems to identify any Bard PowerPort problems and adequately informating or warning the consumers and medical community about the associated product risks. 
Who is the Bard PowerPort lawsuit against?
Throughout the U.S., individuals have filed a Bard PowerPort lawsuit against the device manufacturers, including Becton Dickinson & Company and its C.R. Bard and Bard Access Systems, Inc. subsidiaries, with claims being pursued as individual product liability lawsuits. The claims typically do not involve Bard PowerPort malpractice lawsuit allegations against any medical providers, as plaintiffs point out that healthcare providers were also misled to believe the products were safe.
Bard PowerPort catheter migration
Bard catheter migration occurs when the flexible tube inserted into the body cavity or blood vessel moves from its original position. Lawsuits indicate that migration of a Bard PowerPort may be responsible for various side effects, such as:
Obstruction of blood flow

Infection

Organ damage

Catheter failure

Bard PowerPort Infection
Although all port catheter implants carry some risk of infection, lawsuits indicate that the Bard PowerPort caused infections to develop long after the implant procedure as the design may allow bacteria build-up surrounding degraded or broken areas of a Bard port catheter. 
Bard PowerPort complications & injuries
Given the Bard PowerPort composition, lawsuits indicate that small pieces of the plastic flexible tubing have sometimes broken away into a patient's vascular system. These dislodged or fractured catheter tubing pieces have resulted in some serious and potentially life-threatening health complications, including:
Blood clots

Cardiac arrhythmia

Cardiac Punctures

Hematomas

Pulmonary embolism

Tearing of blood vessels Infections (sepsis or septic shock)

Deep Vein Thrombosis (DVT)

Hemorrhaging or Bleeding Injuries

Cardiac/pericardial tamponade

Cardiac arrhythmia

Severe and persistent pain

Perforations of tissues, vessels and organs

Patient death
To determine if you or a loved one may have a case, submit information to our intake department, which will help evaluate the circumstances and determine if it can be established that problems were caused by a Bard PowerPort failure. We handle all Bard port cases on a contingency fee basis, which means no fees or expenses are paid unless a settlement or lawsuit payout is received.
2023 Bard Port Lawsuit Updates
On July 27, 2023, a panel of federal judges considered oral arguments to determine whether to establish a Bard PowerPort lawsuit MDL and the most appropriate venue. Firms are currently awaiting a decision.