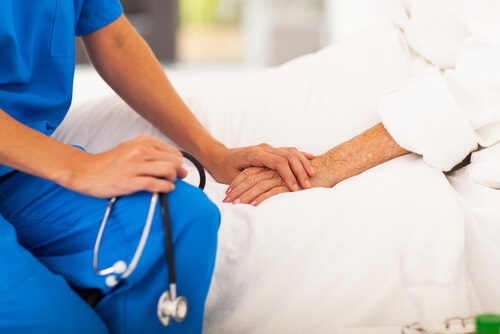 The Centers for Medicare and Medicaid Services (CMS) sets policy for State health agencies, setting forth health and safety regulations, otherwise known as Conditions of Participation (COP). This includes setting a time frame within which a hospital must respond to a grievance launched by a patient. CMS also defines what qualifies as a patient grievance.
A patient grievance is defined as:
A verbal complaint made by a patient that cannot be resolved at the time by staff present
A verbal complaint made by a patient that is postponed for a later resolution
A verbal complaint made by a patient that is referred to other staff for a resolution
A verbal complaint made by a patient that requires investigation or further actions
A written complaint made by a patient is always considered a grievance
All complaints, written and verbal, that are regarding abuse, neglect, harm, or noncompliance with COPs are grievances
Billing issues do not constitute grievances unless it is related to certain rights and limitations. Prior to 2004, a patient grievance was considered only a formal written or verbal grievance filed by the patient regarding an issue that cannot be resolved promptly. The newer definition is less rigid, allowing more patients to launch grievances in less formal circumstances.
According to CMS guidelines, a hospital must respond to a patient grievance within a span of seven days. A resolution does not have to be reached in that timeframe, however. This written response can also be done via e-mail. A grievance committee comprised of more than two qualified individuals will review the grievance and the response.
St. Louis Medical Malpractice Attorneys
If you sustained injuries due to a medical provider's failure to uphold the standard of care required, you have the right to hold him or her accountable and pursue the just compensation you need and deserve. At The Simon Law Firm, P.C., we understand that the consequences of a medical mistake can be life-altering for injured victims and their families. Our St. Louis legal team will dedicate countless hours reviewing medical records, researching medical literature, and speaking with medical experts about your claim.
Get started on your case today and call our office at (314) 241-2929 to schedule a free consultation.