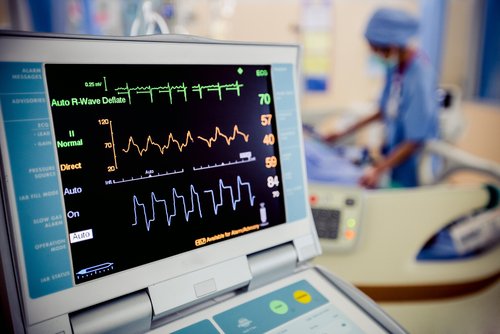 When most people hear "brain injury," the first thing that comes to mind is a blunt trauma to the head – for example, getting a concussion while playing football or striking one's head against the dashboard in a serious car accident. But did you know that there are other, non-traumatic ways to sustain a brain injury? Unfortunately, medical negligence is a leading cause of anoxic or hypoxic brain injury.
Anoxic brain injury occurs when the brain's supply of oxygen is completely cut off. Brain cells begin to die after just a few minutes without oxygen. Because brain cells do not regenerate, the damage is permanent. Similarly, hypoxic brain injuries result when the brain's oxygen supply is partially cut off. Both types of injury can be life-changing, resulting in cognitive, physiological, and psychological changes. Fortunately, the sooner a brain injury is identified, the better the patient's chances of recovering. Even though brain cells cannot regenerate, the brain can adapt new ways to perform essential functions.
Types of Medical Negligence Leading to Brain Injury
Medical negligence can take many forms, including:
Medication errors
Surgical errors
Anesthesia errors
Delayed diagnosis
Misdiagnosis
Negligent prenatal care & delivery
Any of these mistakes can potentially cause a brain injury. For example, if a doctor fails to monitor a patient post-surgery and the patient develops an infection that goes undiagnosed, the patient is at serious risk of suffering internal damage – including brain damage. Alternatively, if a patient presents to the hospital with symptoms of a heart attack, stroke, or respiratory distress and is not given prompt correct treatment, the patient may suffer oxygen deprivation leading to permanent physical, physiological, and cognitive damage. Mistakes during birth can also cause brain damage in an infant, such as failing to properly handle a breech birth or an instance in which a baby's umbilical cord is wrapped around its neck.
Unfortunately, many brain injuries caused by medical malpractice occur when a patient is sedated, so there are no symptoms other than the patient's vital signs.
Help for Medical Malpractice Victims in St. Louis
When doctors fail to properly diagnose, monitor, and promptly treat their patients, they should be held accountable for any injury they cause. If your loved one suffered a brain injury at the hands of a physician or other healthcare provider, immediately contact The Simon Law Firm, P.C. to request a free consultation with a St. Louis brain injury attorney. We will review the circumstances of your case to determine whether it merits legal action and inform you of your rights and legal options.
Nationally recognized for recovering over $1 billion in verdicts and settlements, our firm has been named one of the "winningest firms" in the United States by The National Law Journal. You can feel confident entrusting us with your case. Contact us today at (314) 241-2929 to get started with your free case review.
---
Recommended Reading:
The Impact a Brain Injury Can Have on a Child's Development
Can a Brain Injury Cause Post-Traumatic Stress Disorder?
How to Establish Negligence in a Medical Malpractice Case