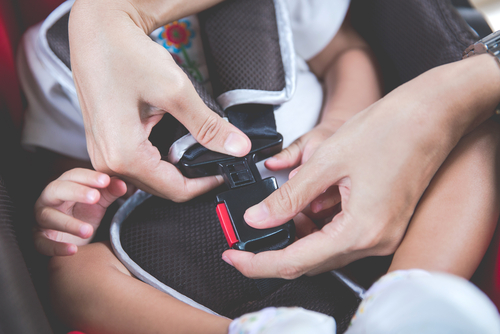 For any parent, the safety of their children is of the utmost importance. This is why it is crucial to make sure that any items bought for the child are not defective and are safe for the child to use. One of the biggest issues parents deal with is defective car seats. This equipment is meant to keep children safely seated in the vehicle and prevent injury in the event of a collision. Unfortunately, these are sometimes not properly manufactured, tested, or inspected to ensure their efficacy, and many parents are unaware of when a car seat is recalled or what to do if their product has been deemed defective.
There are various defects that can be dangerous to the child such as those involving non-working restraints, broken and/or sharp pieces, missing parts, or loose parts that could become a choking hazard. These are all potential results of defective design, defective manufacturing, or failure to warn.
Parents should be aware of how to determine if the car seat they purchased is defective or not. The most effective way to determine this is through the National Highway Traffic Safety Administration's list of child seat recalls. These listings go back a decade – covering even the most recent recalls from manufacturers. This listing allows parents to find out if the model car seat they own has been recalled, signifying a dangerous defect.
Product Liability
When a product defect causes a serious injury, the manufacturer or another party may be held liable for damages. There are three types of defects: design defects, manufacturing errors, and failure to warn of potential dangers (marketing defects). This means there was an error at some point during the manufacturing process and the manufacturer should be held accountable for the damages sustained due to the serious injuries.
If a parent recognizes a potential issue, they can check to see if there is a recall. If there is no recall, they may be able to contact the NHTSA's Vehicle Safety Hotline to report an issue. In some cases, the consumer would be able to receive a repair kit, a replacement item, or receive a full refund.
At The Simon Law Firm, P.C., our St. Louis product liability attorneys are dedicated to protecting individuals who have been harmed as a result of defective products. We truly care about holding negligent parties accountable for the wrongs they have caused. Make sure you know how to check for recalls and determine if your child's safety is at risk.
To discuss your potential lawsuit, we encourage you to call us today.