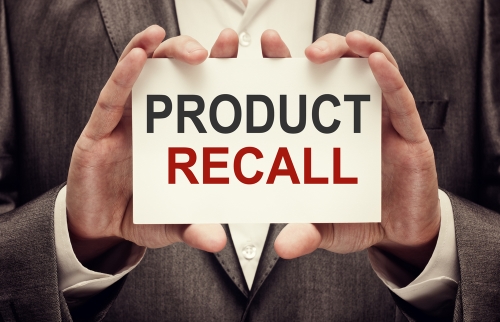 As consumers, when we go to purchase a product, we expect that it will be safe and work as it is supposed to. Unfortunately, this isn't always the case – there are plenty of times when a product doesn't work as advertised or causes a potential danger for the consumer. When this happens, the consumer may suffer a serious injury as a result. If someone is harmed, it may lead to a product liability lawsuit in which the injury victim must prove that the product was defective. Not many people are aware of how this is done, though, or when a product is considered defective.
In a product liability case, there are three different types of product defects: manufacturing defects, design defects, or marketing ("failure to warn") defects. Proving these can be difficult, but you should know that a skilled product liability attorney can help you find the resolution you need to move forward. When it comes to legal matters pertaining to defective products, the manufacturer who negligently made the product or a company that sold the product while having knowledge of the defect can be held accountable for all injuries sustained by the consumer.
Manufacturing Defects
Manufacturing defects arise during the process of the product being made. Usually, it's when a product isn't made correctly, posing a potential risk to the consumer. For instance, this could be a children's toy that wasn't put together properly resulting in loose parts that could present a choking hazard. Or, a manufacturing defect could result from the use of inferior material, such as a cheap rubber or metal that cannot hold up to the intended use of the product.
Design Defects
During the design process, the manufacturer is expected to make sure the product will be free from dangers that could cause harm to the consumer. If the manufacturer knowingly designs a product that poses a threat to the health of the consumer, they can be held liable for any damages their product causes. In some cases, the design defect is obvious, such as a toy for a child that has sharp edges. They don't know to touch these corners. In another case, it can be a fan that doesn't have proper guarding which doesn't adequately protect the consumer should his or her hand slip through wide openings in the guard.
Failure to Warn
In some situations, there are obvious dangers to items. But in other situations, the dangers are not as obvious, and injury occurs because the manufacturer failed to warn consumers of the correct way to use the product. For example, if a manufacturer of a certain chemical does not inform the consumer on its packaging that it is corrosive or that ventilation is required during use, this can constitute a failure to warn. Keep in mind, however, that the danger must not be an obvious or predictable one. For instance, you cannot claim that you were not warned a saw was sharp and expect to have a successful case. The plaintiff must also be using the product for its intended use in order to seek compensation.
Product Liability Lawyers Serving St. Louis and Clients Nationwide
If you or someone you love has sustained a serious injury as a result of a defective product, you may be able to take legal action to hold the manufacturer accountable for their actions. They have a duty to provide products that are safe for the consumer to use. When they fail in this duty, they should be financially responsible for any damages sustained as a result.
Speak with a skilled St. Louis product liability attorney at The Simon Law Firm. Call (314) 241-2929 today.