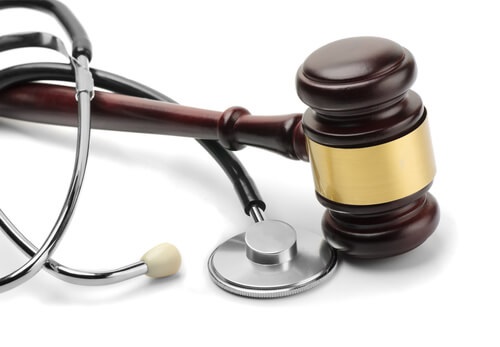 These days, many of us are aware of the dangers that exist within the healthcare industry and no longer believe doctors and other medical staff to be unfailing individuals. In fact, medical errors are quite common. According to the American Medical Association, 60 percent of doctors over the age of 55 have been sued at least once. The Journal of the American Medical Association (JAMA) stated that medical negligence is the third leading cause of death in the United States, following heart disease and cancer.
With these alarmingly high numbers, it is wise to investigate whether or not your doctor has a history of malpractice suits before receiving treatment. This kind of information is not easy to find, however, given the lack of transparency in the healthcare industry. Still, it is not impossible.
Researching Malpractice Suits Online
Searching for information regarding disciplinary actions might be difficult, but it's worth the time and effort. Here is how to get started:
Once you have a specific doctor in mind whom you would like to learn more about, go to your state's medical licensing board and search for the doctor, using his or her name and location.
You might not find any relevant information through a state's license look-up. Of course, if you discover the doctor's license was suspended, you can end your search here.
If you are able to obtain some basic information about the doctor, you can use this by inputting it into a search engine. Be sure to use quotations marks around the name of the doctor, then add other identifiers such as the words "malpractice," "lawsuit," "errors," or "news" to see if it turns up any more relevant information. You might also want to add other states the doctor has practiced medicine in.
Doctors are not going to provide honest and unbiased information regarding any legal troubles they might have been involved in. Never trust any information disseminated by the doctor in question. This includes press releases or information found on a personal website.
Bear in mind that more than one doctor might have the same name as the doctor you are researching, so always double-check the information you find to ensure you are on the right track and are basing your decisions on accurate information.
A problem with the healthcare industry is that a doctor is able to accumulate a malpractice track record in one state but start with a clean slate simply by moving to another state and obtaining a license to practice there. Past misdeeds from one state will not appear on the new state licensing record. As such, it is crucial to investigate if the doctor you are considering has ever practiced in another state. He or she might have moved to escape the stain of one or more medical malpractice incidents.
This might not guarantee the doctor you choose is error-proof, but you might rest easier if you knew your medical professional does not have a malpractice record.
St. Louis Medical Malpractice Attorneys
Medical providers, such as physicians and nurses, must follow the prevailing standard of care, requiring their actions or lack thereof to align with what any competent medical professional would do in similar circumstances. These healthcare professionals are entrusted with one of the most important things in life – our health – and betraying that trust is a terrible violation for which you can hold them accountable. At The Simon Law Firm, P.C., our medical malpractice lawyers provide guidance and advice throughout the entire process of filing a claim against a negligent medical provider. The consequences of a medical mistake can be tremendously difficult for victims and their families, which is why our St. Louis legal team works tirelessly to review medical records, research medical literature, and speak with medical experts about potential claims. Our goal is to make sure we achieve justice on behalf and maximize the compensation you deserve and need to move forward with your recovery.
Examples of medical malpractice include errors in medication, emergency department apses, birth injuries, failure to diagnose medical conditions, errors involving anesthesia, surgical errors, and more. If you believe you or someone you love was injured by a negligent medical provider, please do not hesitate to contact the medical malpractice attorneys at our firm. We will walk you through the details of and help you get through this difficult time.
Call us at (314) 241-2929 for a free consultation with one of our qualified and seasoned medical malpractice attorneys in St. Louis.