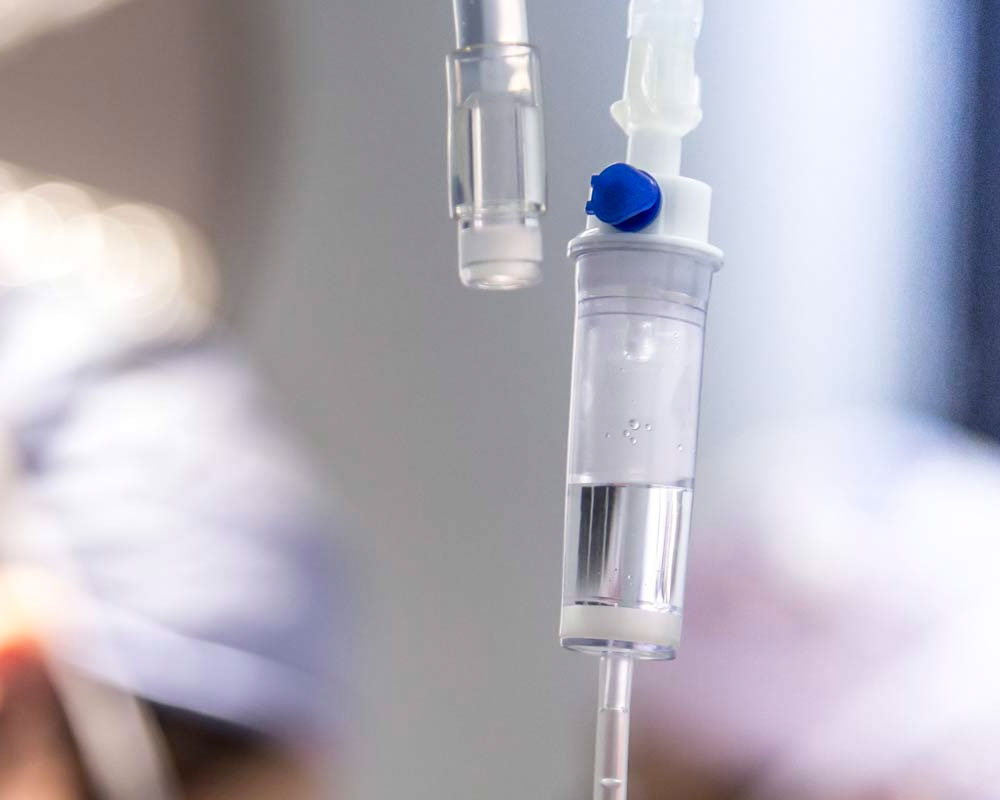 Let Our St. Louis Personal Injury Lawyers Fight for You
In recent years, hernia mesh users have reported serious issues once Atrium C-Qur mesh products were implanted. Unfortunately, Atrium Medical Group knew or should have known these risks exist and avoid further injuring more patients.
Victims may be eligible to pursue legal action to obtain the financial compensation and the medical care they deserve. Our St. Louis personal injury lawyers at The Simon Law Firm, P.C. can evaluate your situation, listen to your concerns, and figure out your available legal options in order hold Atrium Medical Group responsible for their negligence.
contact us about your case
Defective Hernia Mesh Causing Severe Side Effects
Atrium C-Qur was available for use between 2006 and 2015, in hernia and soft tissue repair procedures – typically for laparoscopically. It is a polypropylene surgical implant manufactured by Atrium Medical Group. While surgical meshes are intended to provide permanent reinforcement to soft tissue, the Atrium C-Qur resulted in dangerous side effects for many.
Atrium C-Qur has been linked to:
Pain
Infection
Rejection
Foreign body response
Rash
Adhesion (due to Atrium C-Qur mesh connecting to the bowel)
Intestinal blockage
Organ Perforation
Revision surgery
The Omega-3 fatty acid (O3FA) coating used on the Atrium C-Qur mesh is the primary impediment. Soon after the mesh was on the market, patients reported having severe allergic reactions to the O3FA coating. Other reports showed the O3FA coating detaching from the mesh after it was implanted causing an immune response and degradation of the mesh.
The FDA issued a warning to Atrium concerning the sterilization and packaging for the C-Qur devices due to the complaints of infection caused by the mesh. Atrium ignored the FDA warnings and continued to manufacturer the Atrium C-Qur mesh. In 2015, the FDA got an injunction, which forced Atrium to temporarily halt production of the mesh.
All C-Qur Hernia Mesh Products Manufactured by Atrium:
Below is a list of all Atrium C-Qur devices and the dates in which they were approved for sale by the FDA. All contained polypropylene mesh and O3FA coating.
Get Experienced & Compassionate Legal Representation On Your Side Today
If you or a loved one have suffered from severe or debilitating problems following implantation with Atrium C-Qur mesh products, you may have a claim. Let The Simon Law Firm, P.C. and our personal injury attorneys in St. Louis work your case on your behalf. We have decades of combined legal experience managing difficult, complex and high-stakes cases, which has enabled us to secure more than $1 billion in verdicts and settlements.
Our mission is to provide the highest-quality legal services with integrity, professionalism and respect for our clients.
We handle our cases on a contingency fee basis, so you don't pay unless we recover for your case.
We have been named on of thee "winningest firms" in the U.S. by The National Law Journal.
Meet our Dedicated Team of Attorneys
When you are in need of qualified and reliable guidance, you know where to turn.
The Simon Law Firm, P.C. is ready to listen to your story and review the complex aspects of your case.
Our mission is to provide the highest-quality legal services with
integrity, professionalism, and respect for our clients.
Contact Our Firm Today
The Simon Law Firm, P.C. has the resources and expertise to handle your case without sacrificing the personalized counsel and support you deserve.
contact us