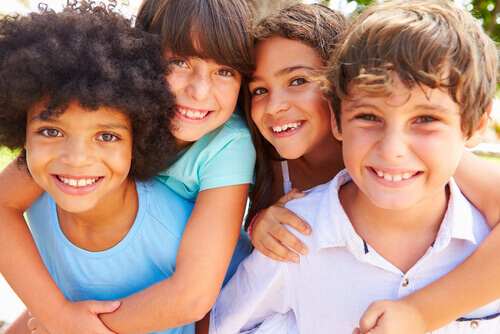 Children are curious and adventurous. However, this can get them into serious trouble, especially if there are dangerous conditions that could result in injuries or death. Property owners have a responsibility to take adequate safety measures to decrease the risk of a child getting hurt on their property. If they negligently fail to exercise caution and your child is injured, our firm can help you pursue compensation. With more than 20 years of legal experience, we can guide you through the process and aggressively uphold your right to a settlement.
The law of attractive nuisances refers to any condition on a person's property that is dangerous yet intriguing to children. However, natural conditions, such as steep river banks, lakes, or streams, do not fall into this category. Thus, property owners may not be held liable for injuries caused by natural conditions on their properties.
Attractive nuisances may include:
Swimming pools
Ditches, wells, or holes in the ground
Abandoned cars or equipment
Machinery
Stairs or uneven pathways that could create tripping hazards
The condition must be man-made, as well as regularly maintained by the owner to count as an attractive nuisance. Property items that could reasonably attract children and pose a safety risk, must be protected by warnings and other security measures. Landowners should set up fences or walls with clear warning signs, as well as put the harmful equipment or other dangerous objects in a safe place where children cannot gain access to them.
Liability in an Attractive Nuisance Lawsuit
If your child is injured on another person's property, you may be able to file a premises liability lawsuit. The attractive nuisance principle holds property owners responsible for failing to take adequate steps to protect children, even those who trespass. If they fail to do so and your child is injured or killed, you can pursue compensation.
In order to obtain a settlement under the law of attractive nuisances, you must prove that:
The landowner knew that children were likely to be on their property
The landowner knew that a condition existed that was dangerous to children
The injured child was not able to fully understand the risk of the condition
The landowner failed to use reasonable safety measures to protect the child
This rule is not limited to young children only. It may also apply to teenagers who are injured due to hazardous but inviting conditions on a person's property. Courts will also consider whether the burden of eliminating the hazard outweighs the risk of injury. These cases only apply when the conditions are artificial and maintained by the property owner.
Courts often make decisions regarding the law of attractive nuisances on a case-by-case basis. Thus, the particular facts of your situation may influence the outcome. If your child is injured, it is important to seek medical attention right away and gather evidence as soon as possible. This could include pictures of the hazardous condition, witness statements, and police reports.
Call Our St. Louis Premises Liability Lawyers Today at
(314) 241-2929
If your child has suffered an injury on someone else's property, The Simon Law Firm, P.C. can help. Our St. Louis premises liability attorneys can work hard to prove the negligence or carelessness of the property owner. From start to finish, we can tirelessly represent your case in court. Whether your child was hurt in a slip and fall accident or by other attractive nuisances, our lawyers can conduct a thorough investigation into the incident.
For dedicated legal assistance in a premises liability case, contact us today. We offer free consultations for your convenience.