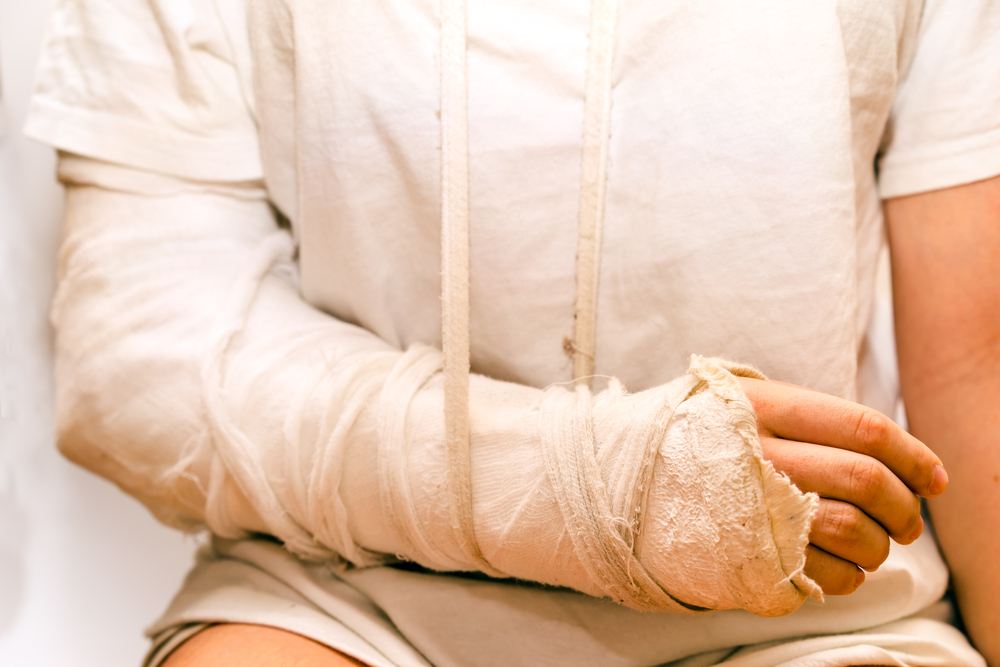 What do you do when someone acts negligently and causes you harm? This is a question that not many people have an answer to, but the reality is, there are thousands of incidents every day that results in someone sustaining a serious injury. Quite often — more than we'd like to imagine — these injuries are caused by someone else's negligent, reckless, or careless actions. While we never expect to be in a car crash or slip and fall accident, these things do happen, and when they do, we need to be prepared for the aftermath.
Understanding what to expect when filing a personal injury lawsuit can help you be better prepared for some of the factors that may be involved. These types of cases require preparation and the use of countless resources to build a strong case strategy. Before you move forward with your personal injury lawsuit, we advise you to take the time to understand the following information so that you are not caught off guard as you navigate through the process.
What is Personal Injury Law?
Personal injury law encompasses a number of situations that result in someone sustaining an injury or loss of life. Some of the most common cases brought forth in personal injury lawsuits involve car crashes, trucking collisions, motorcycle accidents, premises liability, slip and falls, pedestrian accidents, construction accidents, and more. These types of situations often result in serious injuries, such as traumatic brain injuries, spinal cord injuries, or even death.
Under the law (note that each state has different statutes), accident victims may be able to take legal action against the responsible party for the damages they have sustained. These can include, but are not limited to, medical expenses, lost wages, property damage, and rehabilitation costs. There are certain aspects of the insurance claim or lawsuit that can be confusing, which is why it is important to put a legal professional on your side to help simplify the process. Contacting a lawyer should be your first step after receiving medical treatment for injuries you have sustained.
The Burden of Proof
In personal injury cases, the burden of proof is dependent on the plaintiff in the case. The injured party must prove that the defendant should be held financially accountable for their actions. To do this, the plaintiff must show three things. First, the defendant was acting negligently. Second, the proof must show that the incident that occurred was a result of the negligence. Finally, that the plaintiff did in fact suffer an injury as a result of the incident.
Evidence is absolutely necessary, making the steps you take after an accident vital. Examples of evidence include a police report detailing the incident, visual proof of the negligence, and medical records showing that you did sustain an injury, to name a few. This evidence will be used throughout the course of the case to not only determine fault, but also illustrate the damages to help determine the recoverable amount.
Making Statements Before Trial
In many cases, insurance companies will request that the injured party provide a recorded statement so they can assess what caused the incident. You do not have to provide a recorded statement. In fact, we advise that you absolutely avoid making any statements until you have contacted a lawyer, as you may unwittingly say something that could be used against you to diminish your claim. Thus, potentially resulting in a settlement offer that is far less than what you need to cover your losses.
Seeking Damages
The damages you may be able to recover depend on the circumstances involved with the incident and the severity of the damages you have sustained. The court may also consider whether there was malicious intent behind the negligent act. You may be able to recover compensation for all expenses that have resulted from a serious injury such as time away from work, medical costs, and more. In cases where death occurs, the family of the decedent may be able to seek additional damages to help with the cost of the funeral and possibly punitive damages.
Hiring a St. Louis Personal Injury Lawyer
Many times, the outcome of your case will rely on your choice of representation. At The Simon Law Firm, P.C., our St. Louis personal injury attorneys are dedicated to representing individuals who have been harmed by others. If you need to discuss a possible case, choose a team you know you can trust to put your best interests first and seek the compensation you need to move forward from this situation.
Call our firm today to discuss your potential lawsuit.